Welcome to Violin Class
Scroll down to find out more about the exciting learning happening in our classroom.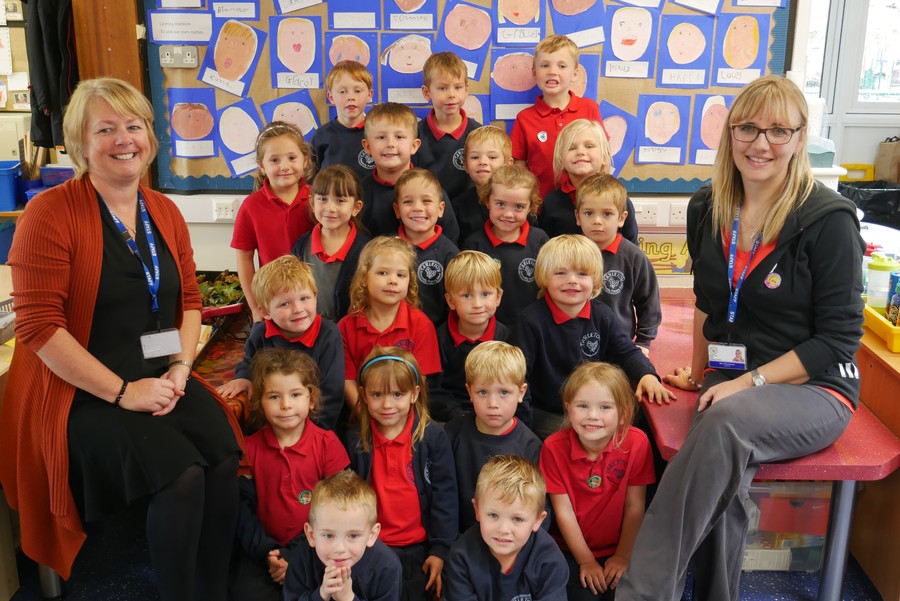 Welcome to Reception
Our teacher is Mrs Russmann and our Teaching Assistants are Mrs Cookson, Mrs Potter and Miss Lear.
There are 21 lovely children in our class. We love to learn and we love to play; everyday we get to combine the two things we enjoy most by learning through play.
Each morning we start the day with a 'Morning Challenge'. This involves a maths and a literacy task to complete on a whiteboard, this gets us ready to learn and gives us an opportunity to practise our skills.
Click here to see our half-termly newsletter.
Outdoor Continuous Provision
We are very proud of our outdoor area, having achieved the Step Outside Quality Mark earlier this year. We believe that children need access to a high quality, stimulating outdoor area that provides open ended learning opportunities and stimulates enquiry and imagination. We're sure that you'll agree that our outdoor area is first class.
Class of 2017 Graduation
On Friday 14th July we held a graduation ceremony for our children. They looked amazing in their caps and gowns as they collected their certificates.
Science Week
This week (week commencing 26th June) is science week. To celebrate and launch this exciting week we got dressed up in science / space related costumes.
Rocket Competition
We had a competition to see which class could build the best rocket. We made our rockets deciding what size nose cone, how many fins and where to put them. Then we tested them to choose the best 2 for the competition. It was great fun.
Windmill Farm visit - June 2017
As part of our farming theme this half term we visited Windmill Animal Farm. For some of our children this was the first time they had ever been on a coach or to Windmill farm. They were very excited. We had a wonderful time there. We were lucky enough to be able to bottle feed some lambs and hand feed cows, sheep, llamas, alpacas, wallabies and goats! We also had a talk given by farmer Graham - he told us lots of interesting facts such as the names of the female, male and young of all the different animals there. Did you know that a pig is pregnant for 3 months, 3 weeks and 3 days?
We also had a fantastic train ride - some of the children even got to wear the train driver's hat! Our children were, as always, a credit to the school and they can't wait for their next school trip.
Sports Day Spectacular!
On Thursday 15th June we took part in our first ever sports day. We took part in races such as the skipping race, running race, egg and spoon, sack race and lost more. Take a look at the pictures to see how much fun we had.
Inflatable fun!
On Wednesday 17th May we had an inflatable obstacle course brought to school curtesy of Friends of School. The inflatable was part of a House Team Challenge for Year 1 to 6 children, but we got to try it out before them! It was great fun as you can see from the pictures.
Mad About Mini Beasts!
In class this half term our theme is 'Mini Beasts'. In our class room we have been watching our tadpoles grow legs and turn into froglets. Some have even now lost their tails and have become frogs, unfortunately we have to say goodbye to them as they have to be returned to the pond they came from to allow them to grow.
We also had some baby caterpillars arrive at the start of this half term. They have been busy eating and growing and have now started to moult and make their chrysalises. It is very funny watching them wiggle inside!
On Monday 22nd May our first two butterflies emerged from their Chrysalis. Here are some photographs of them.
We also built our own wormery using compost, layers of coloured sand and dead leaves. The hardest part was finding some worms in our garden as the ground was so dry and hard. After lots of searching we managed to find enough to make our wormery interesting. We can't wait to see them tunneling. We know we have to keep the soil moist as they breathe in the oxygen in the water through their skin. We have learned lots of other interesting facts about worms!
How green the garden grows...
Violin class have been busy planting seeds, labeling and watering. As you can see, our green fingers have been very successful; we now have a lovely crop of lettuce ready to pick as well as potatoes, peas, beans and carrots on the way!
Easter Egg Hunt
We were very lucky at the end of term as the Easter bunny knew how hard we've been working this term and paid us a visit.
She left lots of chocolate eggs and coins in our outdoor play area and we had great fun collecting them all.
Searching for Spring - Walk to the woods
As part of our ongoing learning about the seasons we went for a walk to Carr lane woods to look for signs of spring. We were put in small groups with an adult and given the challenge of finding items on a spring scavenger hunt list from the Nature Detectives website.
We found lots of the items - the only thing we really couldn't find was the dewy grass as we went at the wrong time of day!
Why not visit the Nature Detectives website over the holidays - there are lots of exciting things to do!
Stay and Play 31st March
On Friday 31st March we had our very first Stay and Play session. Parents were invited to come along and play with the children within the school setting. The children had a wonderful time showing off their work, classroom and outdoor area. The parents had fun too, they were proud to find so many 'wow moments' in their child's books! Below are just a few pictures from the afternoon - keep posted for the next Stay and Play session.
Red Nose Day 2017
For red nose day we were all able to wear something red in exhange for a donation of £1. The older children had a try at telling and making up their own jokes, whilst we had fun pulling our best, funny faces. Take a look at the pictures below to see how we did!
Traditional Tales
This half term we have been reading and exploring Traditional Tales such as The Three Little Pigs, The Three Billy Goats Gruff, The Gingerbread Man and Jack and The Beanstalk.
Below are just a few photographs of what we've been up to...building and testing wolf-proof and water proof houses; finding out why The Gingerbread Man didn't swim across and trying to grow our own beans to name but a few!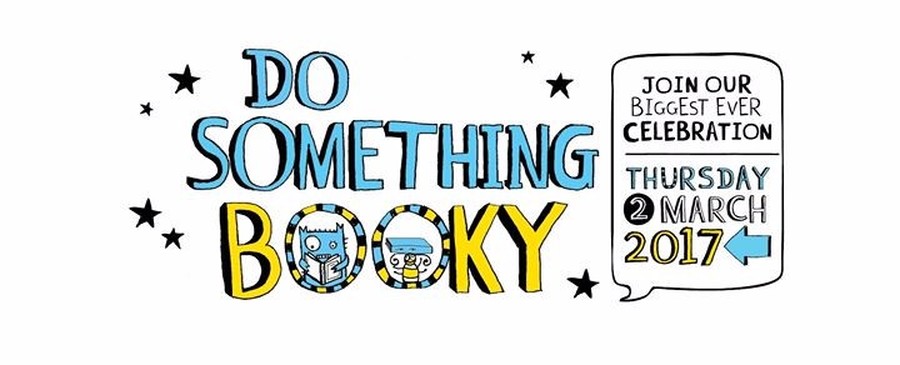 Thursday 2nd March was World Book Day and we celebrated in style - all children were invited to come to school dressed as their favourite book character! At the start of the day we had a whole school assembly, each class did a 'catwalk' showing off their amazing costumes.
Throughout the day we read stories, made bookmarks and did lots of book related activities. In the afternoon all the teachers had a class swap and read stories. Mrs Higson came to read us a very funny story about a puppet called Boris.
Below are some pictures of us in our fabulous costumes.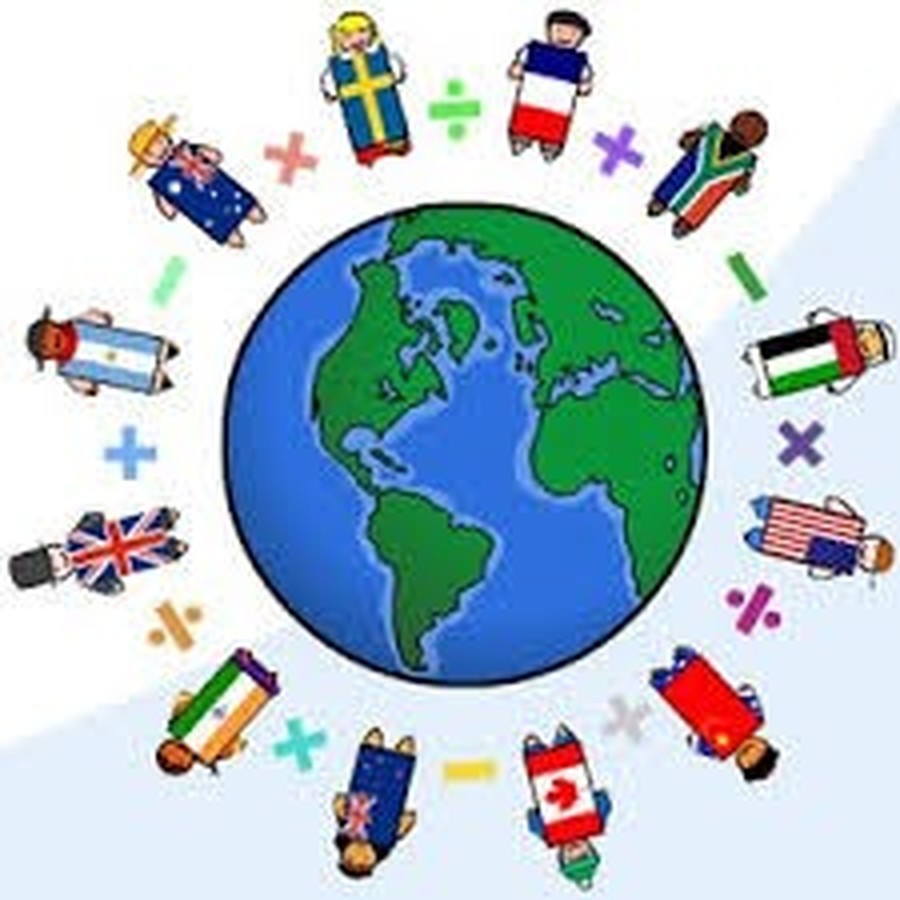 On Wednesday 1st March we celebrated World Maths Day. In the morning we were given a challenge to solve. Our challenge was called Four Pin Bowling - we had had four skittles (numbered 1-4) we had to find two ways to make 5 and then ways to make 6 and 7, but only using two skittles.
We had great fun finding out the answers and also working out how to record our answers.
We also took part in lots of other maths related activities throughout the day. At the end of the day our parents were invited in to see our maths work and help us complete a maths trail.
Darwin Day 2017
Sunday 12th February is International Darwin Day. To recognise the work of Charles Darwin we had a special assembly about him, played games and made up our own 'evolved' animals! Click on the picture of Charles Darwin to find out more about him.
Here are some pictures of us playing predator versus prey, we had to use different strategies to survive the game, just like animals in the wild. There are also some pictures of our made up animals - we had great fun thinking of their names!
Safer Internet Day 2017
On Tuesday 7th February we joined in with Safer Internet Day. We heard the story of Smartie the Penguin and talked about how to keep safe when using a computer or tablet. You can look at the story by clicking on the link below.
After hearing about Smartie the Penguin, who very wisely asks his mummy or daddy for help when unsure on the internet, we drew and wrote the name of who we'd ask for help.
Chinese New Year - The Great Race!
At school this week we have been learning about Chinese New Year. The children loved hearing the story of 'The Great Race' and how the names of the Chinese zodiac were decided upon. We had great fun acting out the story using just some animal masks and a few props! Sorry about the blurred nature of some of the pictures - the children enjoyed 'swimming' across the river at great speed!
Fabulously fruity kebabs!
Over the last couple of weeks we have been learning about the importance of eating a healthy diet. We talked about eating the recommended 5 portions of fruit
Road Safety comes to TCP
On Tuesday 17th January one of our parents, and two of her colleagues, from Lancashire Police Force came in to talk to the children about road safety. They then got to experience what it is like trying to drive a car whilst observing things around them like other cars and traffic lights!
It was great fun and certainly made the children think about road safety - they also said they would try not to be additional distractions to their parents when in their own cars!
Road Safety
EYFS / KS1 Christmas Party!
We had a great time at our Christmas party today. We did lots of dancing, played games and ate party food! The best bit though was Father Christmas coming to see us. He brought us some presents - a new outfit for Toffee the class bear and a marble run game!
Christmas 2016
Viola and Violin classes performed their Nativity play - Shine Star Shine. Everyone agreed they were awesome and their teachers and parents are so proud of them all.
Fire Engine Visit!
On Wednesday this week (23rd November) we had a visit by a crew of firefighters from our local fire station in Tarleton. The children had a great time seeing how the hose worked, looking at the different equipment on board and hearing the sirens! The fire fighters were very impressed with how much we knew about keeping safe around fire.
Fire Safety
Fire Safety
In Violin class this half term we have been learning about how to stay safe around fireworks, how to handle sparklers safely and who should light fireworks . We then took this further by talking about how to stay safe in the home and who can help us in the event of a fire. We became such experts that we made some posters to warn others! Look out for advice such as 'Call 999' and 'Stop, drop and roll'!
We are Photographers!
After being visited by a photographer from The Lancashire Evening Post, the children had a go at being photographers! Look at the photographs below to see how good we are!
We love Maths!
We really do love maths, and as you can see from the pictures, we take every opportunity to explore and play with numbers, shape, space and measures.
Using our Senses
In our understanding of the World sessions we have been learning about using our senses. We used our senses to describe the taste, smell, feel, look and sounds of different crisps and popcorn.
All in a Tizzy in ICT
In Violin class we love our ICT time. We are currently helping Tizzy the clown to do jobs in her new house by using the mouse.