A big TCP welcome to French Horn Class!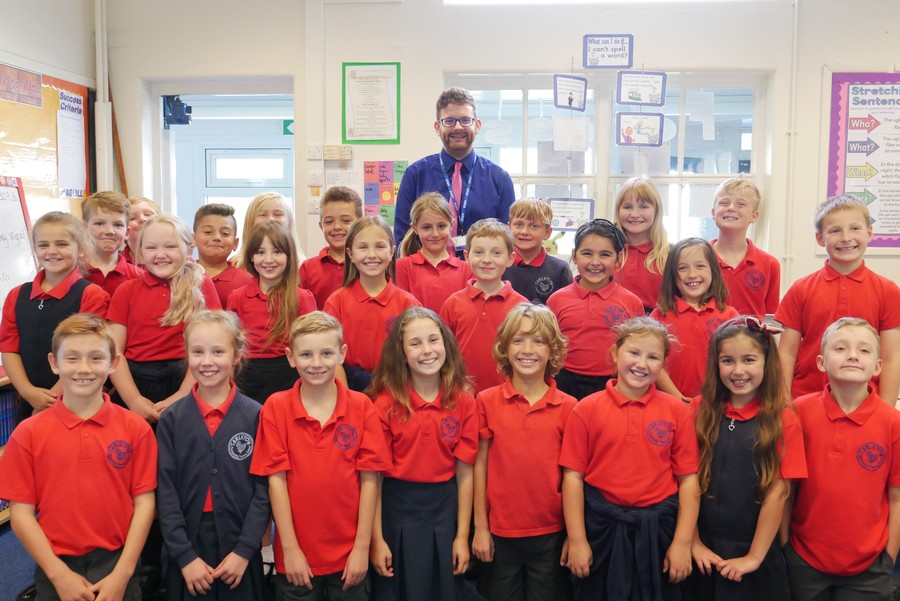 Our teacher this year is Mr Glaister and the rest of our team is made up of Mrs Goode, Mrs Moores, Mrs Biltcliffe and Mrs Bridge.
We are a close-knit group of 27 energetic learners who enjoy learning across the whole curriculum and love to show our best work. When we find something tricky we don't give up, oh no! We persevere until we have achieved! We're not scared of mistakes because we know that sometimes we need to make them in order to learn.
This year our learning will be structured around different themes from the Ancient Egyptians through to a focus on the jungle, we can't wait to get stuck in!
Our school ethos very much thrives on a partnership with parents and we appreciate all the work our parents complete at home - practicing times tables and our key spellings as well as listening to us read and working through Mathematics activities on MyMaths.
We need our P.E. kits in school on Tuesdays and Wednesdays and (really exciting bit!) we also need our brass instruments in school on a Tuesday for our music lessons with Mr Read.
Tuesday 4th July marked our Brass Concert! We really enjoyed telling parents and the rest of the school about our instruments. We also performed an 'open lesson' where we showed everyone our warm up exercises, tunes we have been playing and some of our favourite songs. We ended on a poignant tribute to our friend Saffie-Rose when Jamie played happy birthday on his trumpet to mark what would have been her 9th birthday.
See below our rocket competition launch! We didn't win but we didn't come last so not too bad all things considered!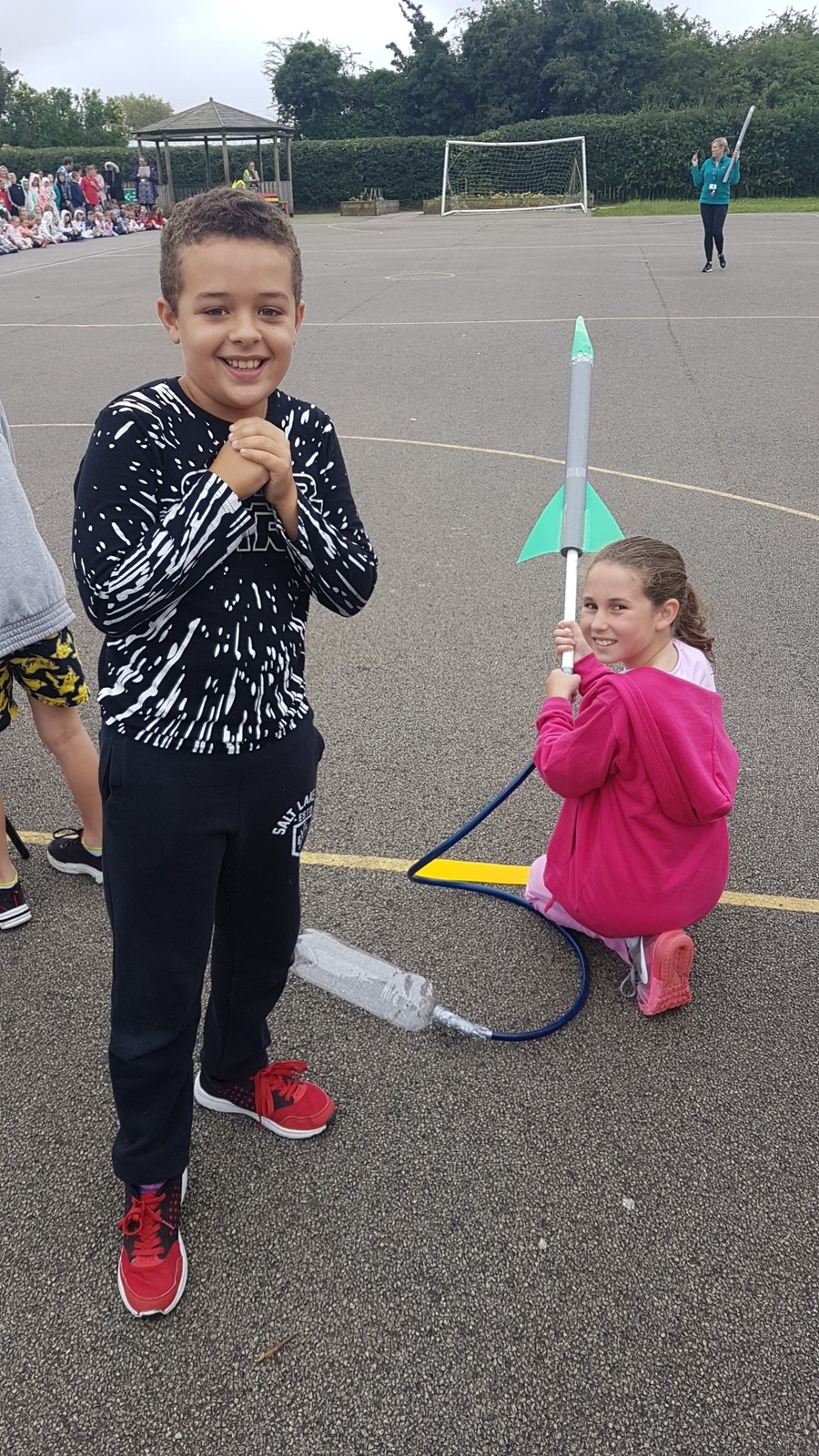 We had the planetarium visit this week! Very excitingly we ventured inside and were blown away by the experience. We saw a space shuttle up close and learned about the training needed to become an astronaut.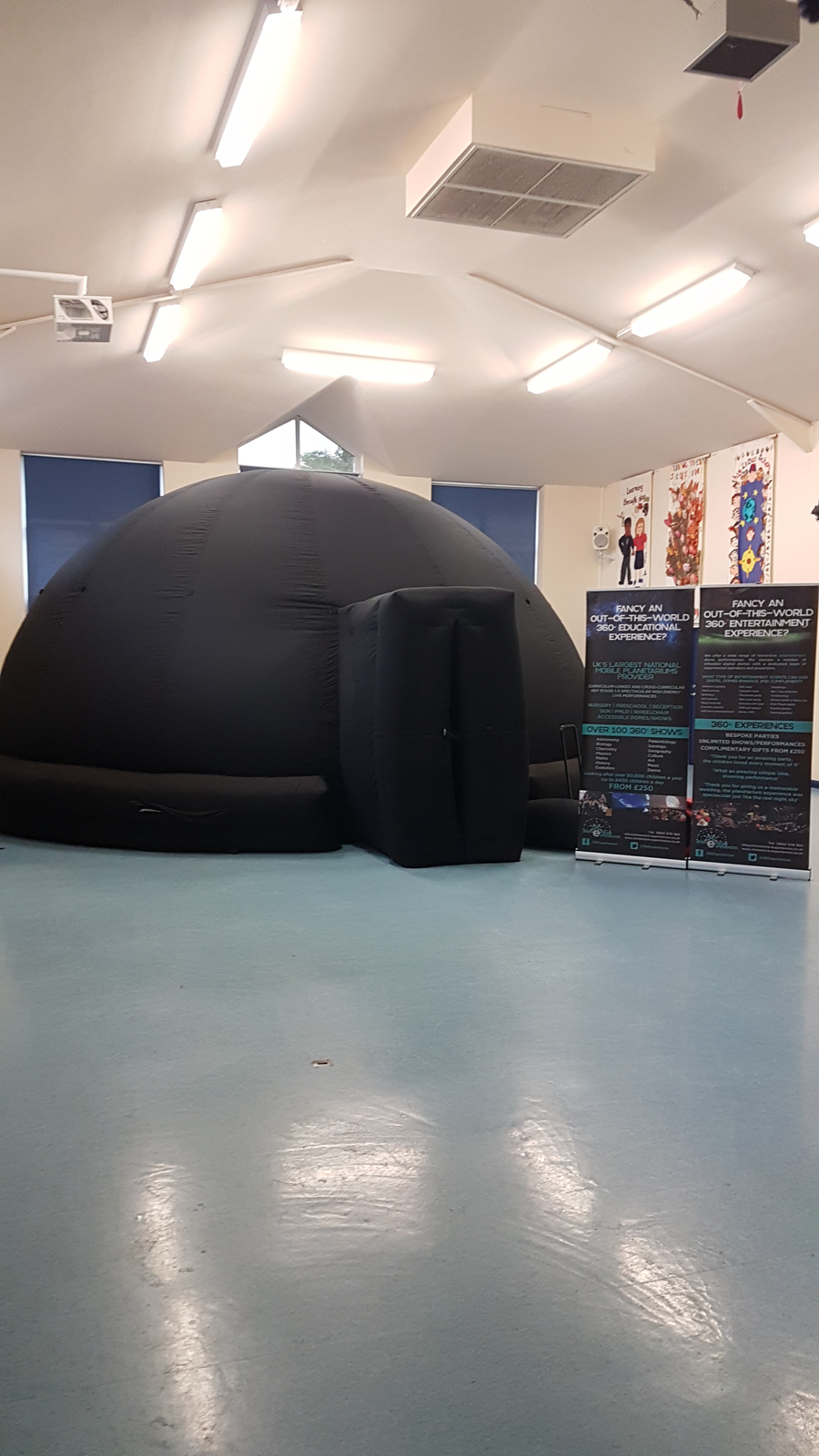 Use this link to show an astronaut touring the ISS and showing us the sleeping area, kitchen and "bathroom" on board as well as an example of what happens to your hair in zero gravity....
Please use this link:
http://www.esa.int/Our_Activities/Human_Spaceflight/International_Space_Station/Where_is_the_International_Space_Station to follow the ISS as it travels over the Earth.
This week (26th-30th June 2017) is TCP's Science week! This morning we learned all about how we get into space; rockets! We watched the launch of a Saturn 5 rocket as well as a more recent launch from Elon Musk's firm SpaceX. We discussed how the rockets need to be powerful enough to break free of Earth's gravity and so they need a lot of fuel; 20 tons per second for the Saturn 5! Then we moved onto discussing pneumatic systems that use compressed air and I demoed how we can use an empty bottle, hosepipe and pipe insulators to launch a rocket. We investigated how long, how many fins and whether the presence of a nose cone made our rocket travel further. We discovered that a rocket of around 56cm, with two fins and a large nose cone traveled the furthest so we now know what to make for the all important competition on Friday!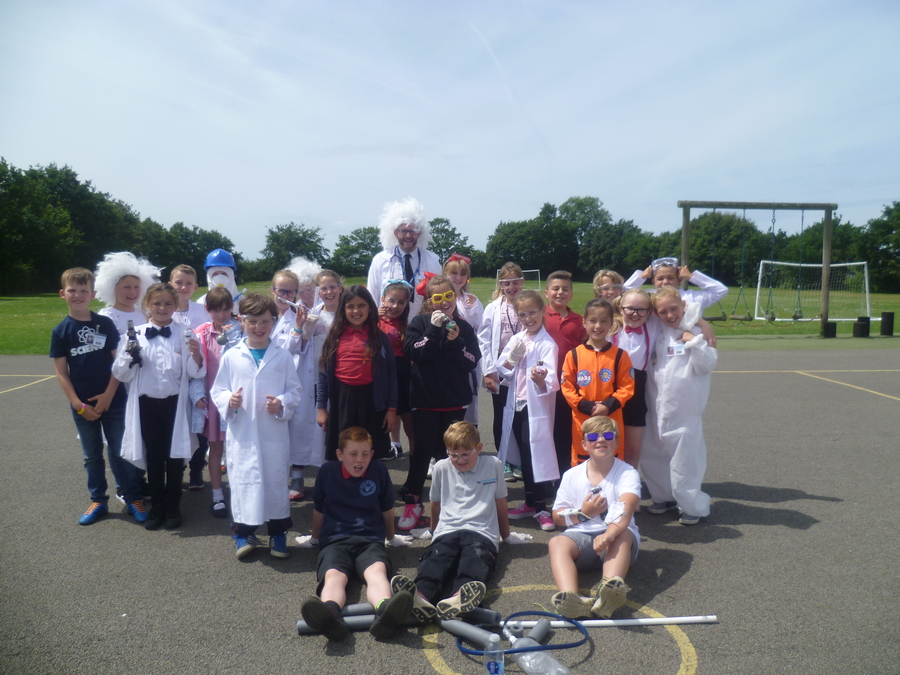 English - Mystery Stories
As part of our current English unit on Mystery Stories we watched a short video called "Road's End" which the children absolutely loved. So they can watch it again and discuss it with you please click the link here to access it on YouTube. We generated lots of Who, What, When, Where, Why and How questions as well as discussing what we thought was happening and why.
PSHE - Fundamental British Values Day
We started our Fundamental British Values Day by learning all about Saint George as he is the patron saint of England. Back in the classroom firstly, we matched up the countries of the United Kingdom to their patron saints then we thought about what it means to be British. The children came up with all kinds of wonderful answer such as kind, strong, not racist as well as eating fish and chips of course! We then moved on to discussing our democracy and how it works, playing a board game where we had to debate just like they do in the House of Commons (well maybe not quite the same). Finally we looked at how laws are created and voted on an idea we thought should be made law - "It should be a legal requirement to help homeless people."
We used modelling clay to create Stone Age necklaces to wear whilst hunting! We shaped the clay into fangs, bones and stones as they would have all those years ago.
Our current unit in Science is skeletons! We have been singing the "Name Those Bones" song and then playing Simon Says using the scientific names of the bones in our bodies. Why not sing along and pay at home?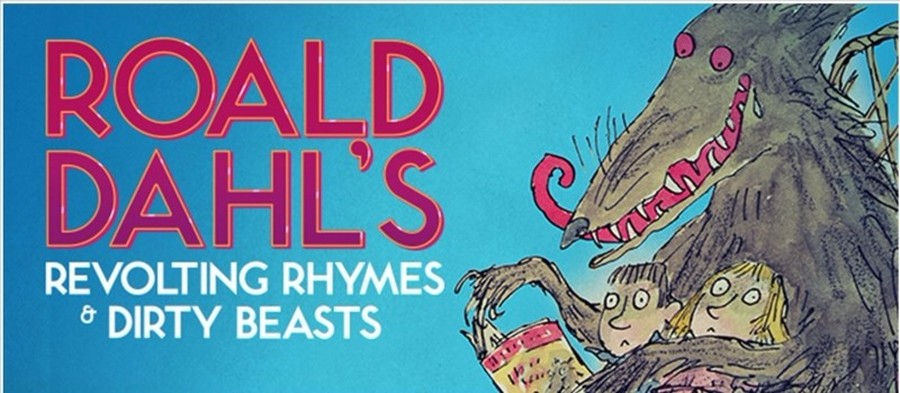 World Book Day started with a BANG and a shimmy and a shake as the children strutted their stuff in character on the catwalk in assembly! Well done to Keira and Jake who were judged to be French Horn's best dressed 2017 by our esteemed panel of judges. We were also visited by Mrs Marshall who came to read to the children, whilst Mr G went to read to Cellos in Year 1.
For the rest of the day our focus was on Roald Dahl's Revolting Rhymes, in particular, Cinderella. We watched two different versions of the story and discussed the differences between the original and the Roald Dahl version. We looked a the wonderful illustrations of Quentin Blake and used them as inspiration for our own front covers for our own revolting stories based on The Three Billy Goats Gruff.Who knows what will happen? Will the Troll eat the Billy Goats? Or will the Billy Goats make the Troll into their lunch?
"I guess you think you know this story.
You don't. The real one's much more gory."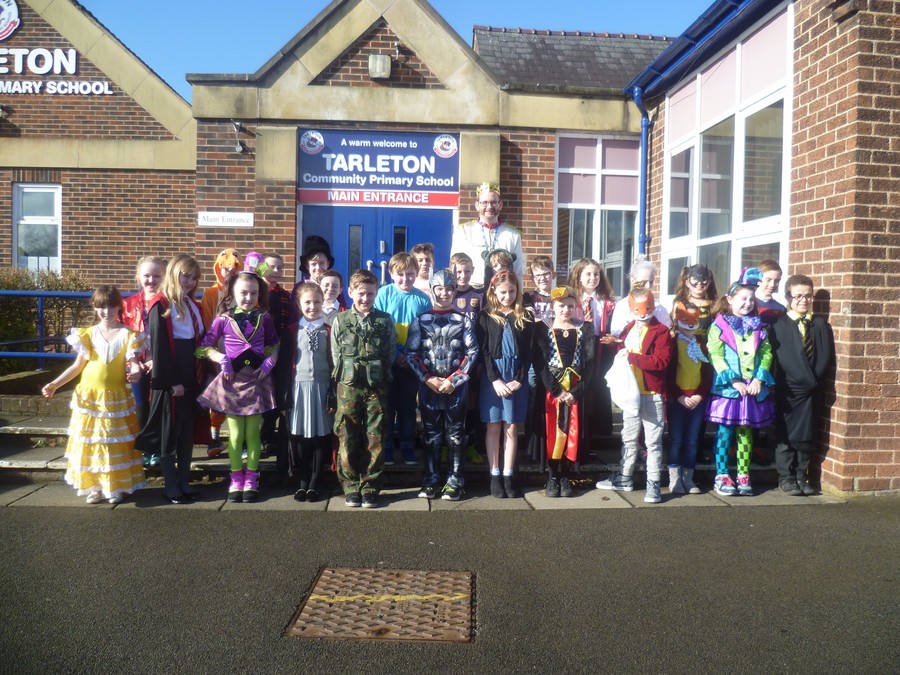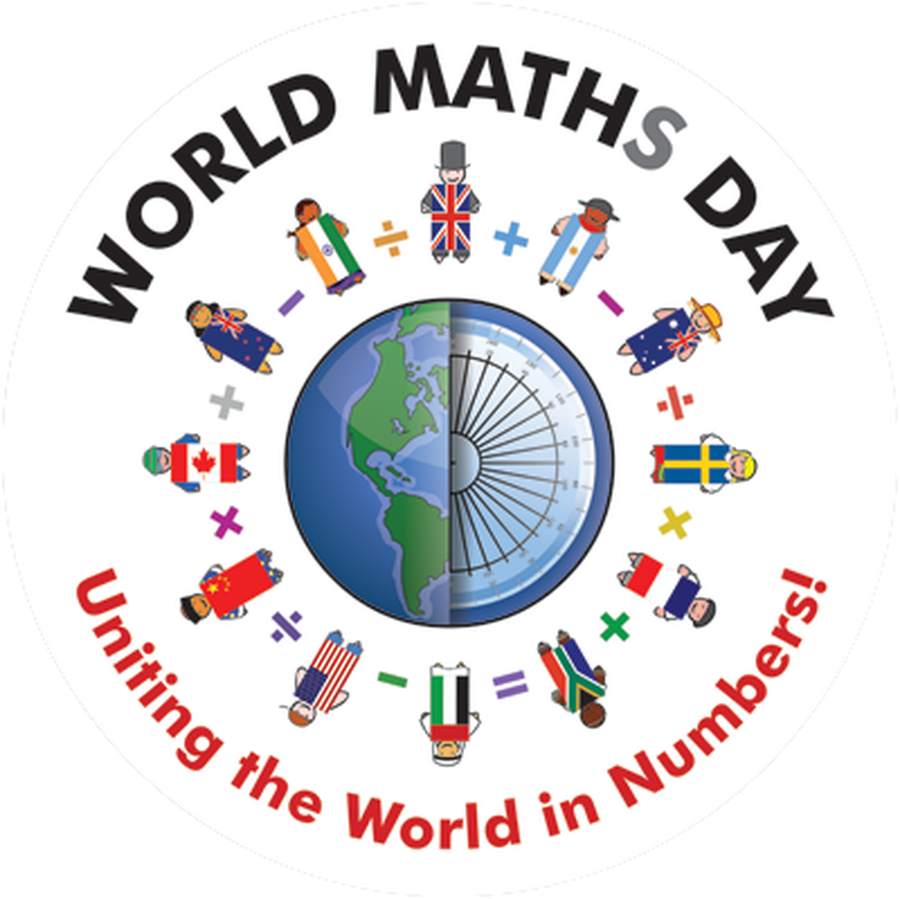 Today (1.3.17) was World Maths Day! It all started with an assembly where Mrs Walmsley gave the children their challenges. In French Horns we had to find out if it was possible to make the number 32 on a calculator even when the numbers 2 and 3 were broken. We found many different ways! We then began our MURDER MYSTERY investigation where we had five clues to find a murderer but all of the clues were in code! Take a look at the pictures below to see us hard at work.
Safer Internet Day 2017
After the assembly led by Mr Glaister, French Horn class looked at pictures of different people doing different things and saw how we can all interpret photographs differently so we need to think before we share online. We also completed a quiz to test our E-Safety knowledge and did very well!
Above are some of the children working hard on deciding what could be going on in the pictures they were given.
Here is the quiz we completed, how well would you do?
Remembrance (our work on the Falklands War)
Remembrance
We took on the roles of archaeologists and paleontologists and used methods of historical inquiry to show how we can understand life in the past. We used the clues we dug up to make statements about the type of people who might have used these items and what that told us about them.
Our Science work has focused on forces and we have completed a fair test investigation to see whether different materials have different amounts of friction. We tested carpet, sponge, wood and sandpaper by sliding a car down a ramp. We then measured the distance the car traveled from the end of the ramp to the back of the car. Which surface do you think provided the most friction?
Please view the images to see Lucas and Kiera deeply engrossed in their work!
What we will be learning to do this year?
| Name | |
| --- | --- |
| Key Learning in Art and Design Years 3 and 4.doc | Download |
| Key Learning Computing Years 3 and 4.docx | Download |
| Key Learning in Design and Technology in Years 3 and 4.docx.doc | Download |
| Key Learning in Reading in Year 4.docx | Download |
| Key Learning in Writing in Year 4.docx | Download |
| Key Learning in Geography Years 3 and 4.doc | Download |
| Key Learning in History in Years 3 and 4.doc | Download |
| Key Learning in Languages Years 3 and 4.docx | Download |
| Key Learning in Mathematics - Year 4.docx | Download |
| Key Learning in Music Years 3 and 4.doc | Download |