Welcome to Piccolo Class!
We are Piccolo Class. A group of 28 enthusiastic, lively and highly-motivated learners. Our teacher this year is Mrs J Smith and we also have Mrs Moores and Miss Latham to help us. We love learning and finding out new things and we are excited to be able to share our learning experiences with you this year.
This year we will be learning about the Ancient Egyptians, life in Stone Age Britain and journeying into the jungle to find out about the Amazon Rainforest.
Check out our slide show, as we pretend to be archaeologists and paleontologists excavating sand trays and fossils. We had lots of fun!
We love PE and need to have our kits in school on Tuesdays and Wednesdays during this half term. In our PE lessons we are learning how to create gymnastic sequences, using balancing on small body parts and travelling.
In Science we are learning about friction and why it is important in our everyday lives. We tried to transfer jelly from one plate to another using chop sticks. The first time it wasn't too difficult, some of us were really speedy! The second time, Mrs Smith soaked the jelly in vegetable oil. There was hardly any friction this time and it took us ages to transfer the jelly cubes. It was very messy, but lots of fun!
We used different types of magnets and iron filings to investigate where the magnetic force was strongest in a magnet. We had great fun!
We have been learning about the Falklands War as part of our Remembrance Week celebrations. We discovered what life is like for soldiers who go to war and wrote biographies about Simon Weston, who was very badly injured during the Falklands War. We are sure you will enjoy reading our work on Parents' Evening.
We tried on a soldier's uniform and could not believe how heavy the equipment was!
We also looked at some of the equipment that soldiers use when they are involved in a conflict.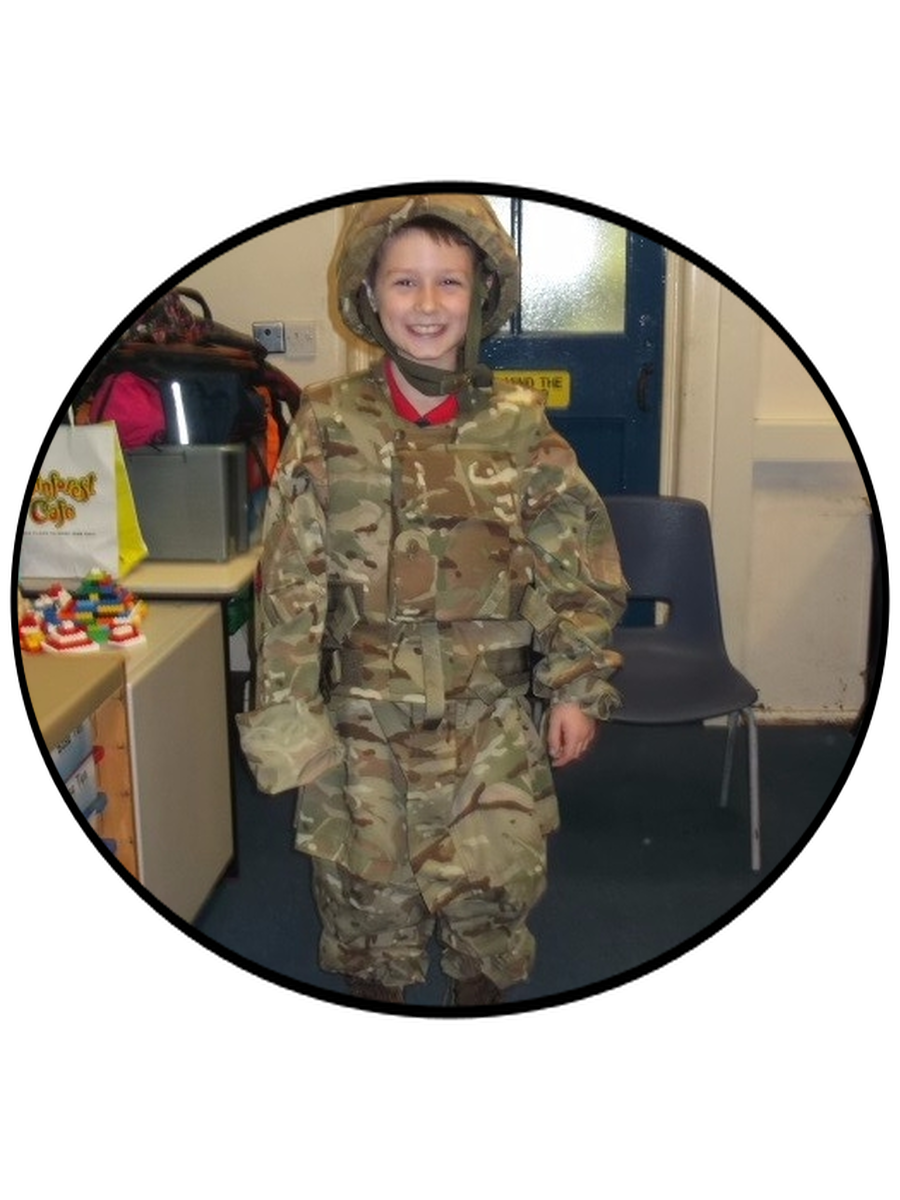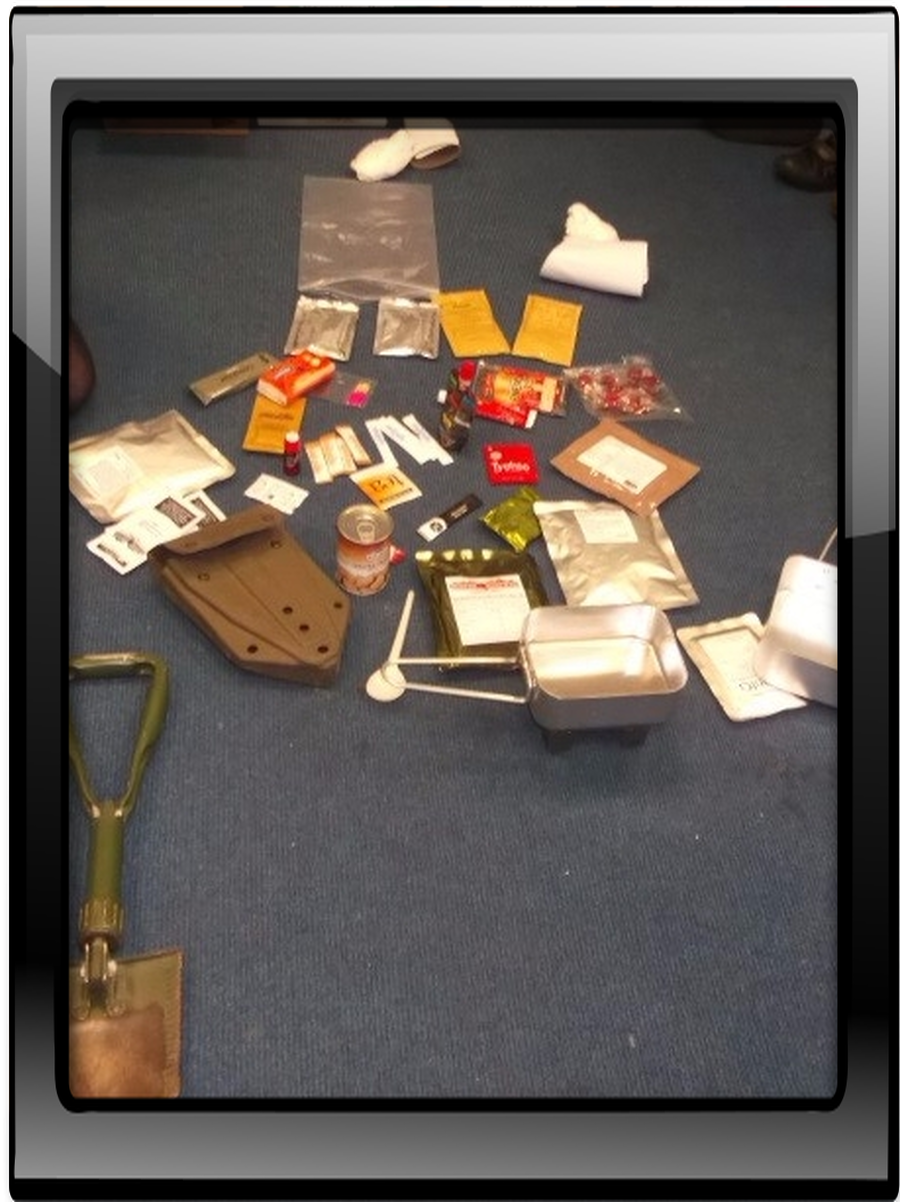 Journey through the Underworld
The Ancient Egyptians believed that,when they died, they would go to the Afterlife. However, this was not an automatic right. First they had to travel through the Underworld, where they had to overcome obstacles such as lakes of fire, poisonous snakes and executioners. Check us out journeying through the Underworld! We used our Book of the Dead, which contained advice and spells to help us.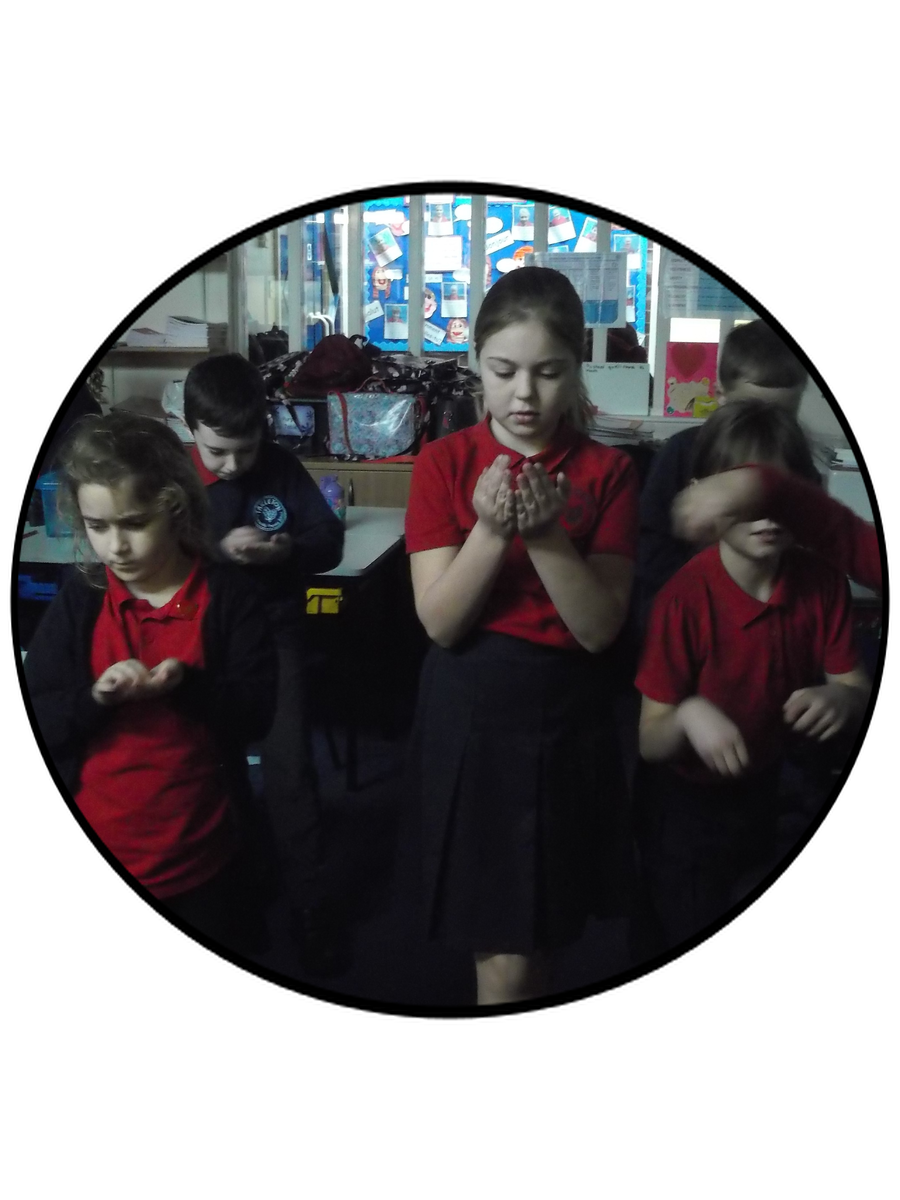 Once they had reached the Hall of Two Truths, they would have to confess all of the wrong things they had done in their lives. Then they would have their heart weighed against a feather. If their heart was lighter, they would be allowed to enter the Afterlife, as this showed they had lead a good life. If their heart was heavier than the feather, this showed that it was weighed down by all the wrong deeds they had done during their life. Their heart would then be eaten by Ammit the Devourer and they would not enter the Afterlife.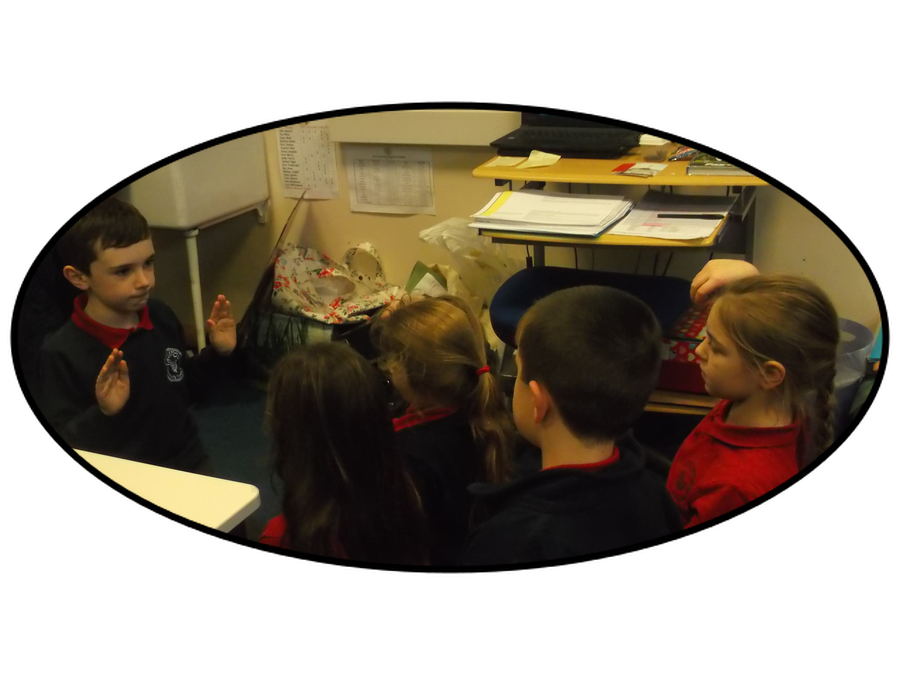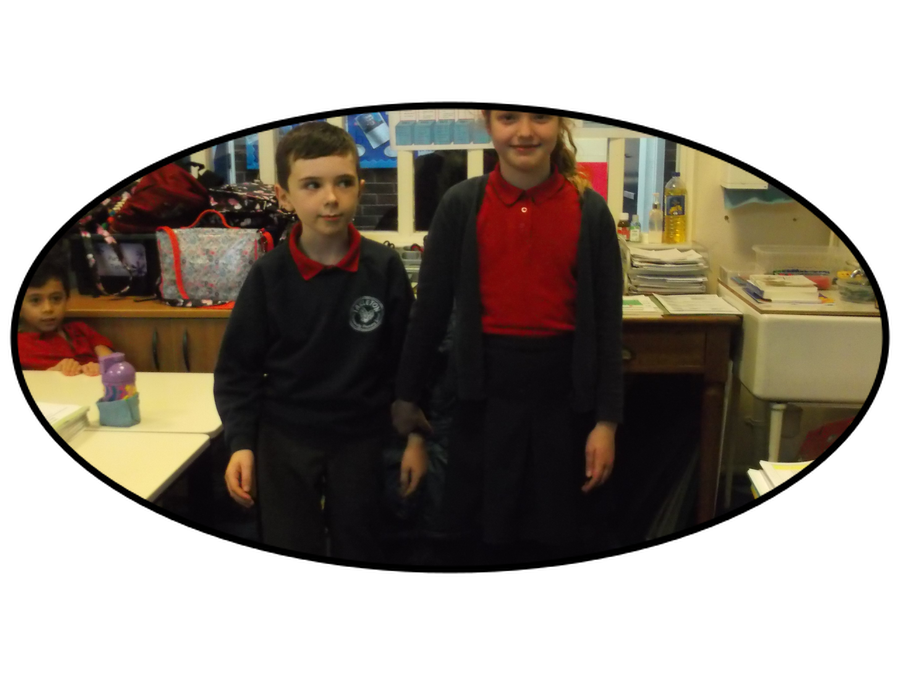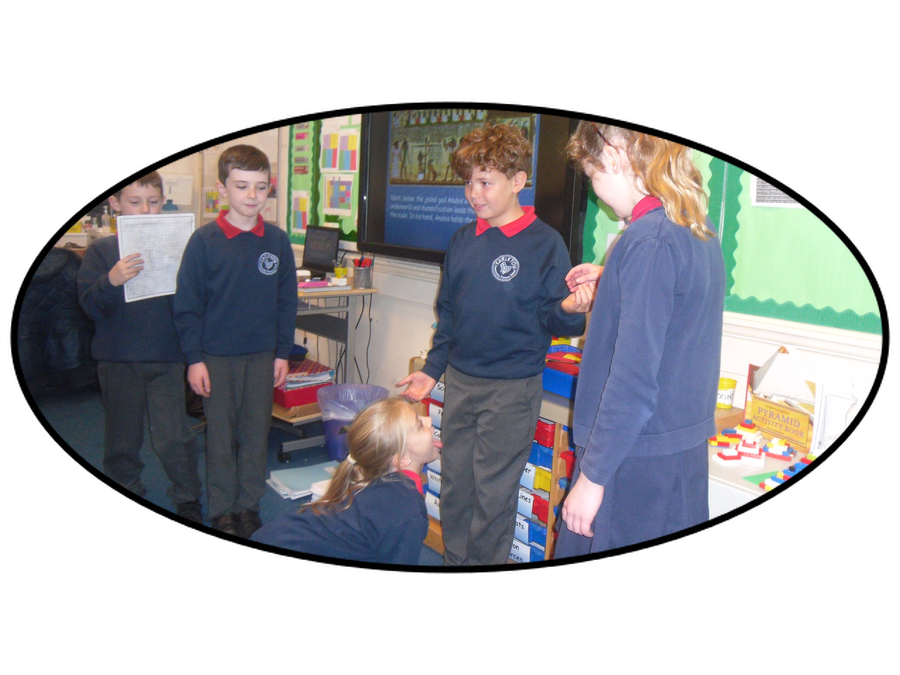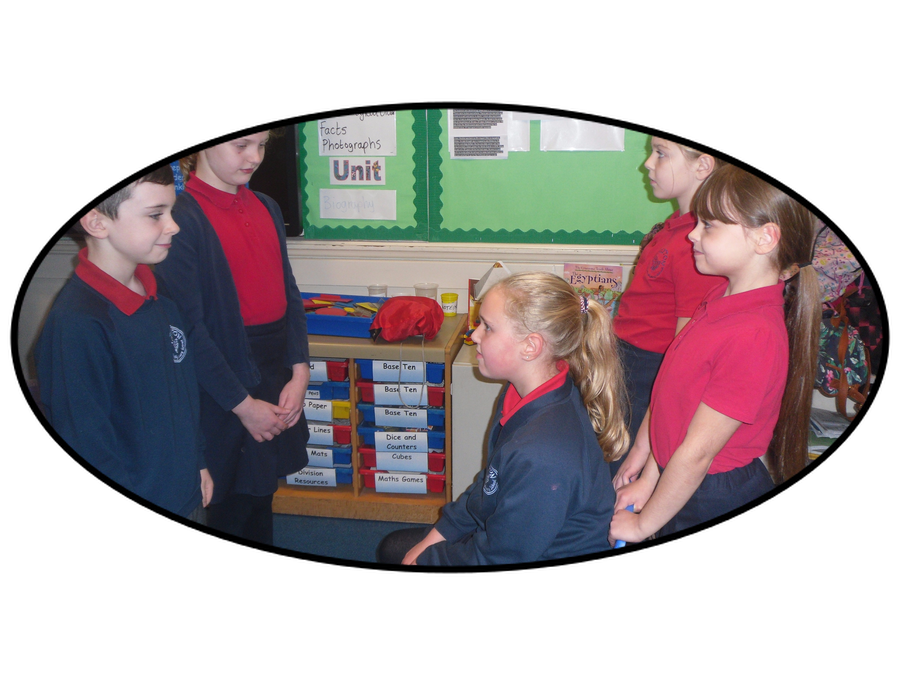 We looked at photographs of children we didn't know and wrote down our first impressions of them. We discussed how people might judge us from a photograph and talked about the dangers of posting images and videos online. We then made posters giving advice to people who might be thinking about posting images on social media.
Today was World Maths Day. We were given a mission...
A footprint had been left in wet cement and the Year 6 children were being blamed.
Our job?
To clear their names and prove that the footprint could not belong to them.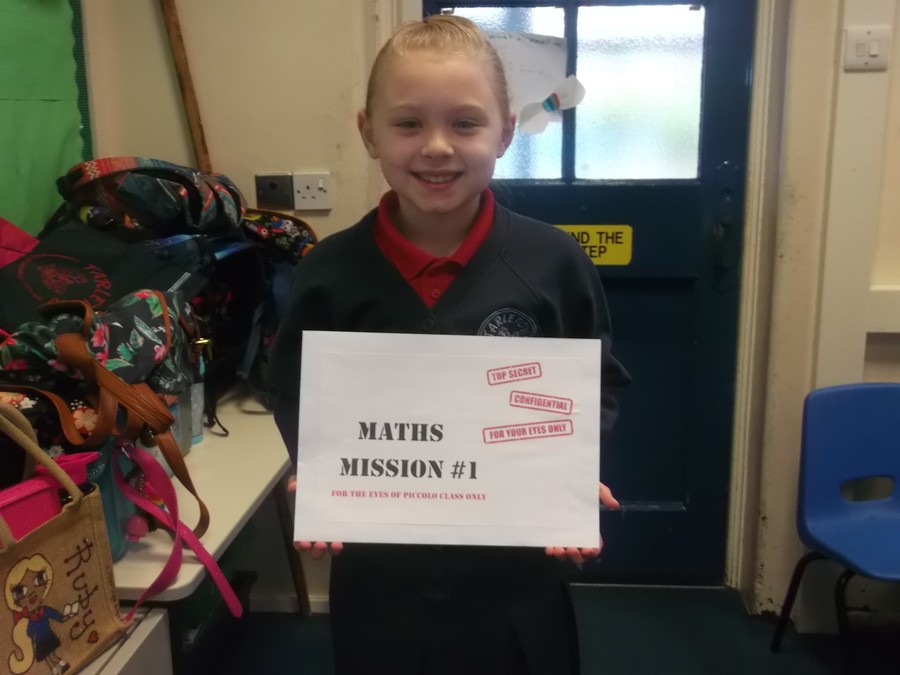 Here we are using our measuring and problem solving skills to complete our mission.
We found out that people who are taller usually have bigger feet. We measured the footprint and it was 16cm long. We also measured the shoe of the smallest year 6 child, this was 22cm long. This proved that the culprit could not be a Year 6 child, as their feet are too big.
We had lots of fun solving our mission.
We had a great time today, dressing up as our favourite book characters.
We watched Rolad Dahl's Revolting Rhymes and wrote our own revolting versions of The Three Billy Goats Gruff. We hope you will read them at our upcoming parents' evening and are sure you will enjoy reading them as much as we enjoyed writing them.
We had a great time during Science Week. We built and modified a rocket for the whole school rocket launch competition. Our rocket was called Speed Hammer and we came fourth! We observed and handled meteorites and looked at samples of soil and rocks from the Moon. We found out what it is like to be an astronaut and how they go about their everyday lives in space. We planned a special menu of "Space Food" and thought about how astronauts need to exercise and keep fit during their time in space. Chris Malliband visited us to talk about Rovers and how they are used to collect information from other planets. He showed us how they land using eggs to demonstrate. It was very exciting!
What we will be learning to do this year?
| Name | |
| --- | --- |
| Key Learning in Art and Design Years 3 and 4.doc | Download |
| Key Learning Computing Years 3 and 4.docx | Download |
| Key Learning in Design and Technology in Years 3 and 4.docx.doc | Download |
| Key Learning in Reading in Year 3.docx | Download |
| Key Learning in Reading in Year 4.docx | Download |
| Key Learning in Writing in Year 3.docx | Download |
| Key Learning in Writing in Year 4.docx | Download |
| Key Learning in Geography Years 3 and 4.doc | Download |
| Key Learning in History in Years 3 and 4.doc | Download |
| Key Learning in Languages Years 3 and 4.docx | Download |