Trombones Class - Welcome to Year 5!
Our fantastic team consists of 29 ambitious learners, 2 class teachers - Mrs Parkinson and Mrs Higson and 5 wonderful learning support assistants - Mrs Bradley, Mrs Charnock, Miss Iddon Mrs Ng and Mr Curtis.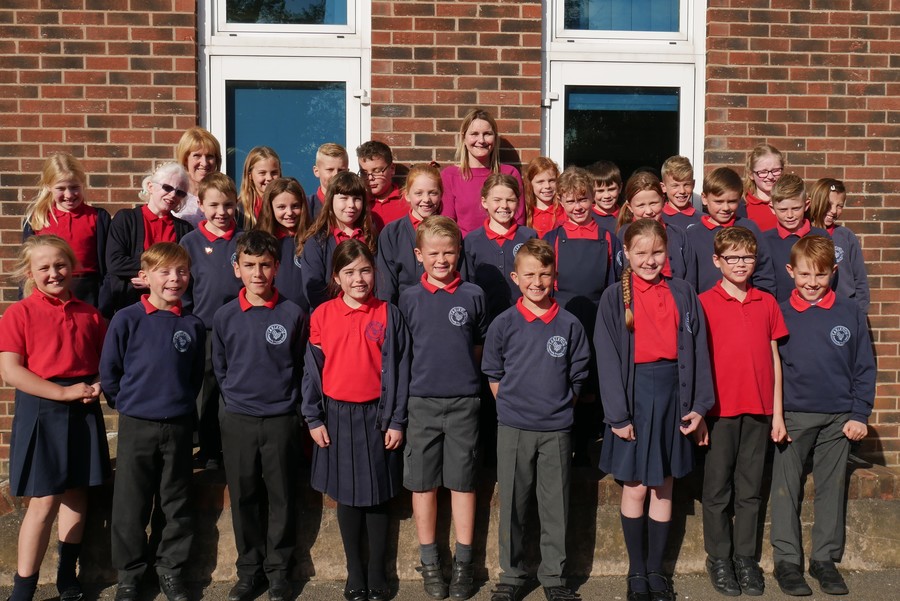 Summer 2 - Learning Journey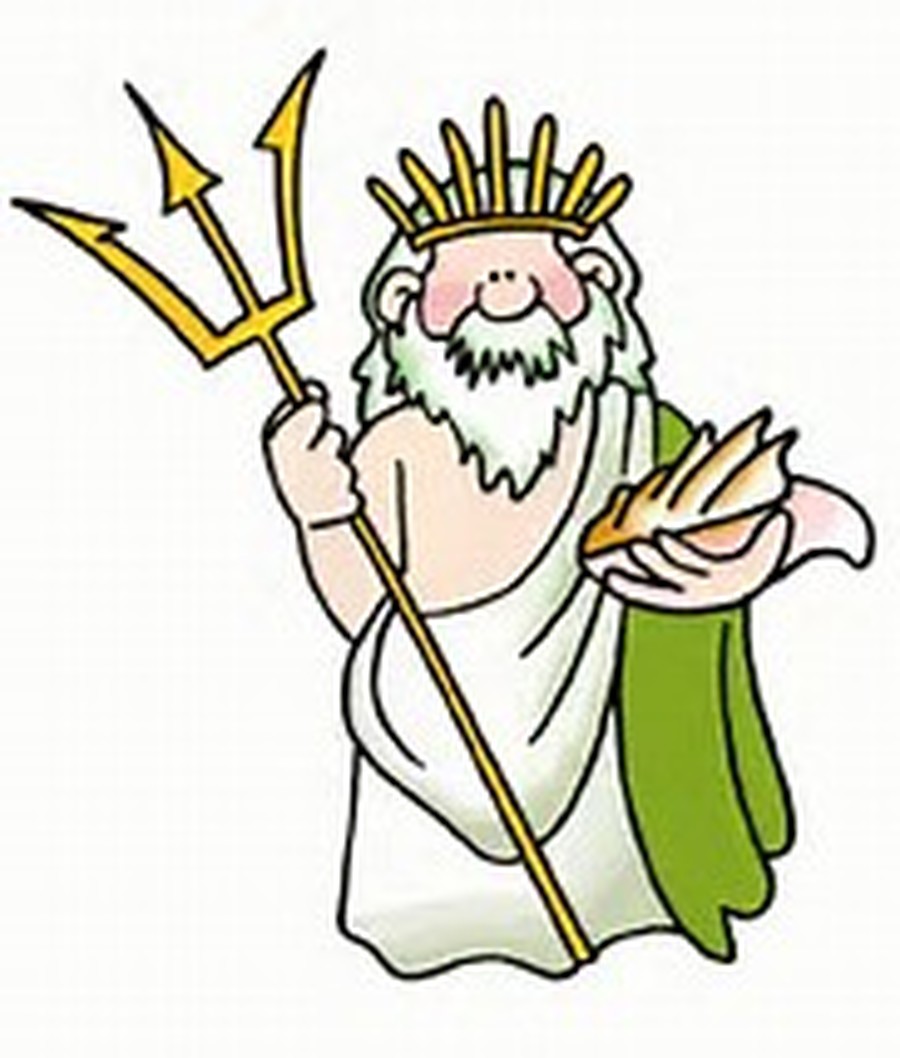 We examined a range of Ancient Greek artefacts and other sources of evidence to ask and answer questions about what life was like in the past. In English we have been reading a range of Greek myths and we are now writing our own version of a quest myth. We have designed our own Greek vases to illustrate an important Greek event - The Olympics. The children worked really hard and have produced imaginative, thoughtful designs in a similar style to the original ones.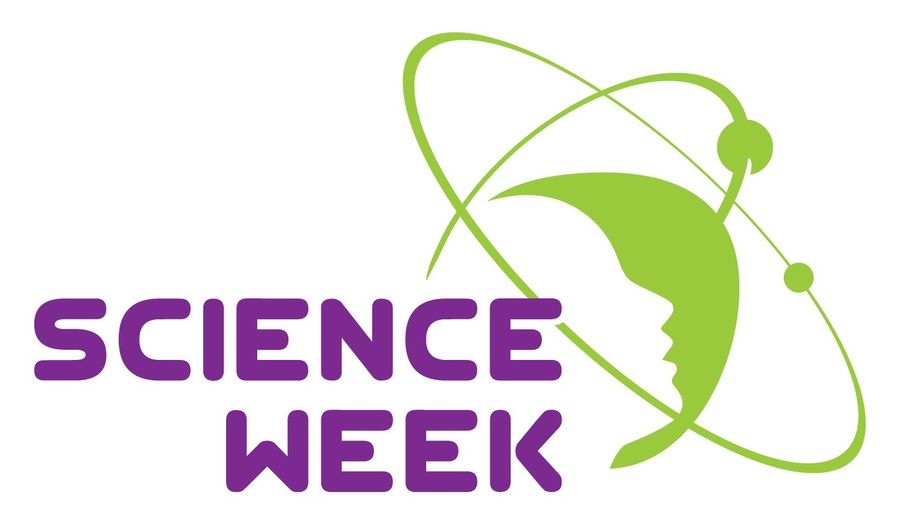 We came second in the whole school rocket competition!! Beaten by Mrs Smith's Year 6 class....we can't win everything I suppose!
We also enjoyed welcoming Chris Malliband (thank you to the Open University School of Physical Sciences for lending him to us) who spoke to us about how to land 'rovers' on Titan. We learnt about crumple zones, airbags and parachutes. There were some great demonstrations to watch. We used an egg to represent the 'rover' and investigated which system worked the best.
We went to the UCLAN Science Festival! It was brilliant. We watched a Chemistry show and a play that aimed to explain Quantam Physics. We also enjoyed a trip around the Science show floor where we got to explore many different aspects of Science and take part in experiments.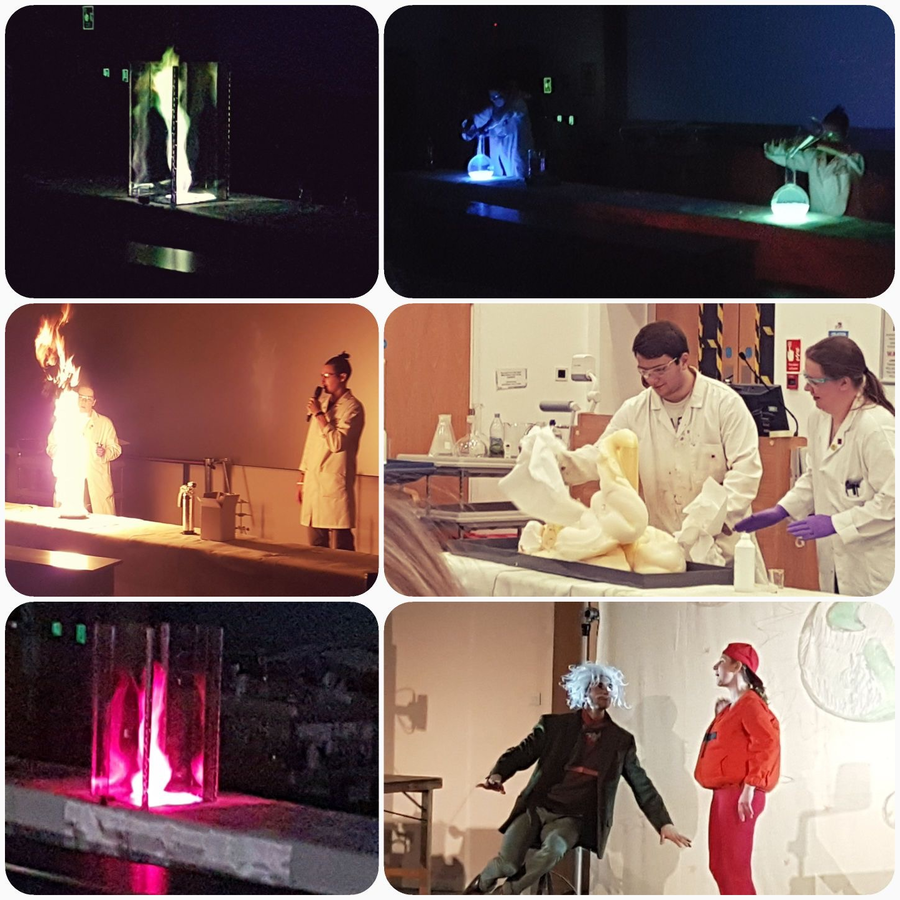 We enjoyed an interactive experience in the immersive 360 degree planetarium. We explored the question, 'Are we alone?' and joined Scientists in the hunt for real aliens. We considered how we know which planets could harbour life and reinforced the understanding of what is essential for life. We discovered how robots are programmed to fly to alien worlds, land on their own and then are driven by remote control from Earth. Will we ever encounter intelligent life in our galaxy or are we alone?
We investigated pneumatic systems and used one to launch different sized, basic rockets. We then made decisions about how these could be improved and designed our own rockets in groups. Our best rocket will be launched alongside the best from each of the other classes! Who will win??
We also found out about meteorites and undertook an investigation into crater size. We worked scientifically and considered the variables that would need to be kept the same during our enquiries.
Following our assembly this morning, we couldn't wait to get our hands on the lunar rocks and soils and develop our observation and questioning skills!
What a fantastic day to launch Science Week! Not only did we look fabulous in Science themed fancy dress, we also played great games - Astro Splat being one of them. This involved competing in teams to 'splat' a range of space themed words, which were stuck around the classroom, in response to questions asked by Mrs Parkinson. We experimented with the Vortex Cannon to see how many polystyrene cups we could knock over, as demonstrated in assembly.
We then learnt all about the Solar System and developed our understanding of the relative distance and size of objects within it. We did this by creating a 'Toilet Roll Solar System'. We laid out the toilet roll and marked on the paper the different objects as they occur and added fruits to illustrate the relative size of the planets and other celestial bodies.
Scale = 1 standard sheet of toilet paper = 10,000,000 miles(imperial) or 16,093, 440 km (metric)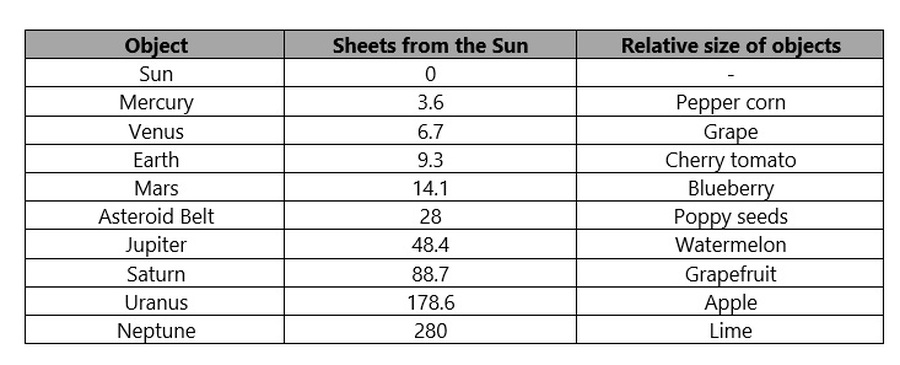 Summer 1- Learning Journey
This half term, we have been learning about light and how we see things. We have learnt to recognise that light appears to travel in straight lines and can use this idea to explain that objects are seen because they give out or reflect light into the eye. We can explain that we see things because of the light that travels from light sources to our eyes or from light sources to objects and then to our eyes. We have enjoyed working scientifically to explore the way that light behaves, including light sources, reflection and shadows.
TCP Election - 24th May 2017
Supporting and enriching our Fundamental British Values work, our class led and held an Election for the whole school on Wednesday 24th May. Every child had the opportunity to vote following an impressive campaign delivered by Trombones in a whole school assembly. Our class spilt up into political parties, researched their main policies and presented their manifestos.
The results were counted and announced on Friday 26th May. The winning party, with 48% of the votes, was Labour. We are interested to see how our results compare with those collated on June 8th in the real General Election.
Local History Talk at Tarleton Library - 9th May 2017
We enjoyed a trip to Tarleton Library to listen to a very informative talk about the history of the local area. The children raised some really thoughtful questions and participated in discussions with great enthusiasm.
Fundamental British Values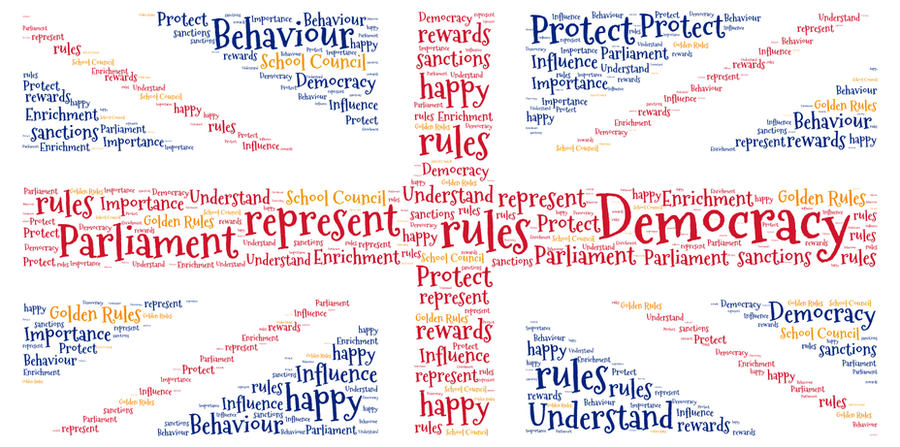 We explored what it means to be British. To begin, we played a memory game during which a series of 24 'British' images were shown on the interactive whiteboard. Teams had to work together to recall as many of the pictures as they could. Amy, Oliver, Evie, Freya, Tom, Dylan and Isabelle were the most successful team, managing to remember all 24 images!
We then enjoyed learning about St George, England's Patron Saint, and his legendary battle with a dragon in order to rescue a damsel in distress. We explored the historical details of St. George's life and achievements, drawing our own conclusions about his heroic and brave qualities.
Until the 14th Century, St George was not the Patron Saint of England. Working in role, we imagined that we were supporters of St George at this time. We wrote to the committee that would decide if St George could be made the Patron Saint. The letters that the children composed would most definitely have persuaded the 'powers that were' that St George was the right person to be named as our national figure.
Following this, we revised the term 'democracy' and what that entails. We enjoyed playing a 'democracy' board game. We also discussed the upcoming General Election and the parties and policies involved.
Mrs Kenyon, a Magistrate who practises in Chorley, visited our class to teach us about her role. We played 'Who wants to be a Magistrate' Quiz. The winning team scored 8/10! We all finished the game knowing a lot more about the judicial process which takes place in a Magistrate's Court.
Spring 2 - Learning Journey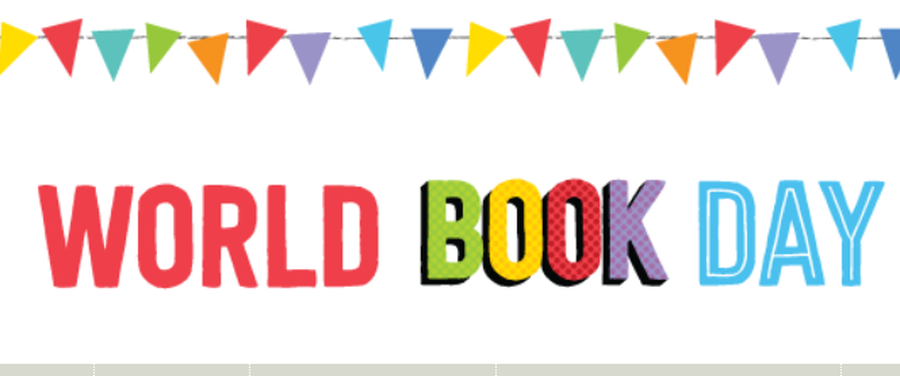 We had a fantastic time celebrating World Book Day! Don't we look fantastic?
We swapped and read different books, discussed what makes reading so magical and written our own stories following on from a selection of story starters.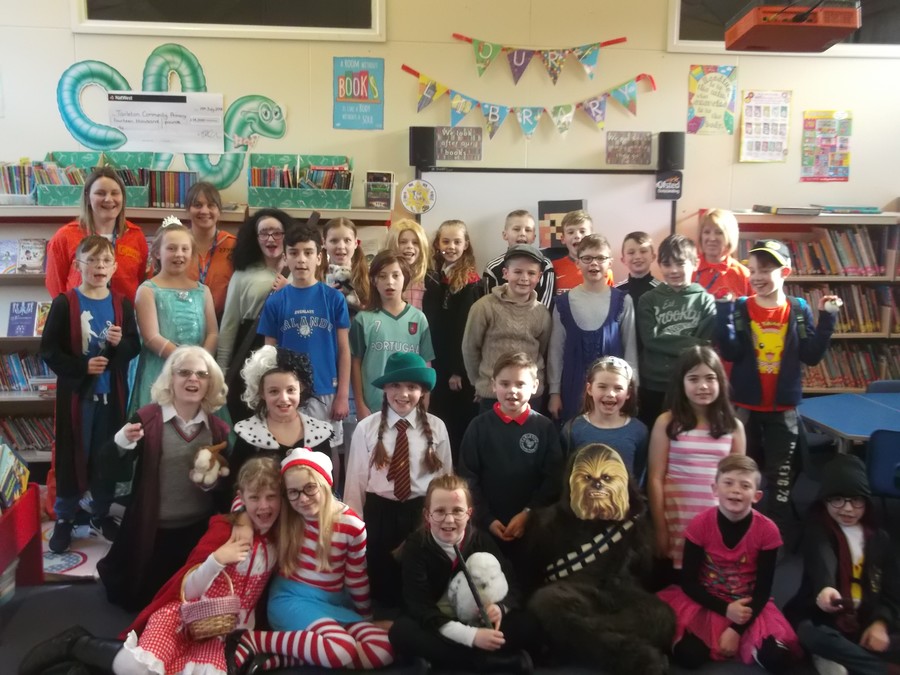 The day began with a fun-filled assembly. In a competition to find the best dressed boy and girl in each class, every class showcased their costumes on the 'catwalk'. Our winners were Edith (as 'Chewbacca') and Dylan (as 'The Boy in the Dress'). What a tough choice for the judging panel to make!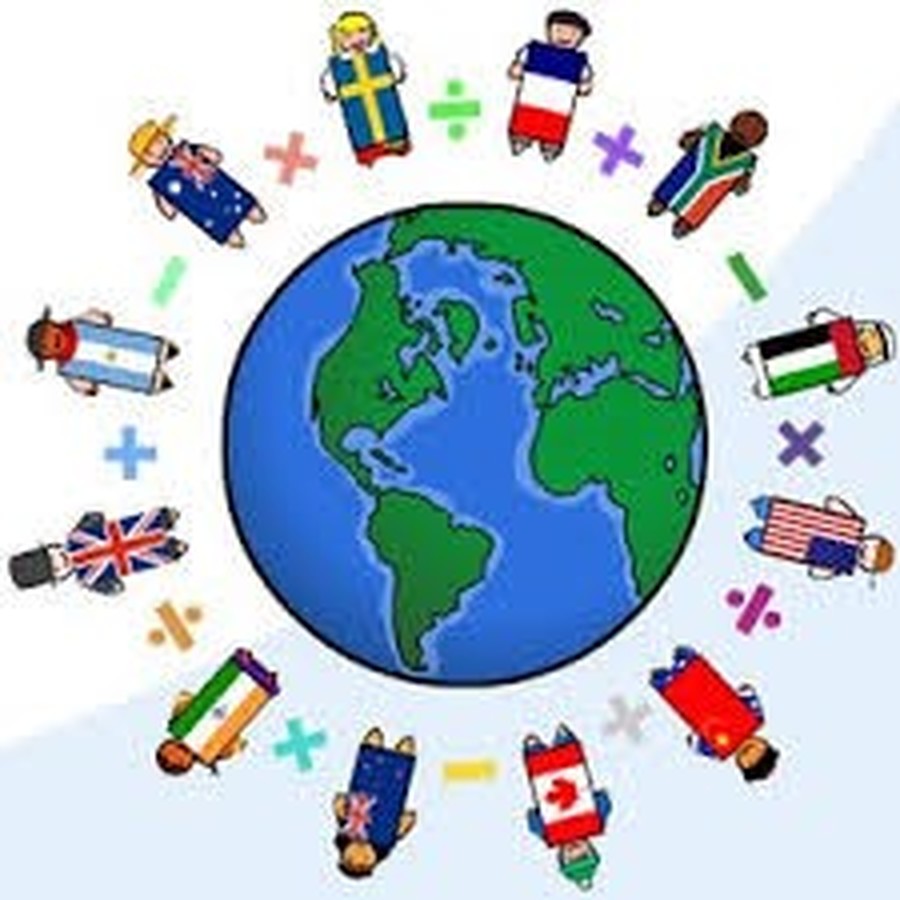 We had a fantastic day. Our class was assigned a mathematical challenge and we worked really hard as a team to investigate the questions posed.
We investigated how far we travelled around school in a week, term and school year. We also calculated how much time this took.
We used an Excel spreadsheet to collate our results and learnt how to create simple formulas to calculate totals.
In a typical week, we calculated that we walk 3842m around school, taking one hour, eleven minutes and nineteen seconds.
We were amazed to find that we walked so far - it all counts towards a healthy, daily step count!
Later in the day, many parents came to look at our fantastic maths work, work with us to complete a murder mystery maths challenge and/or follow a maths trail around the school.
Thank you to everyone who came and supported us!
Science Focus - Materials: Irreversible Changes
We have been learning about irreversible changes. A change is called irreversible if it cannot be changed back again. For example you cannot change a cake back into its ingredients again.
In an irreversible change, new materials are always formed. Sometimes these materials are useful to us.
Mixing substances can cause an irreversible change. We mixed vinegar and bicarbonate of soda. The mixture changed and lots of bubbles of carbon dioxide were made. We really enjoyed observing how the gas which was created, inflated the balloons. In a further demonstration, Mrs Parkinson tripled the quantities originally used and inflated a glove. We gave the 'hand' a 'high five'.
Young Scientists
Spring 1 - Learning Journey
Charles Darwin is a world famous naturalist. His best known work is the 'theory of evolution' – which explains how and why plants and animals change over time. His theory changed the way people thought about the world and our place in it.
Today we took a journey through his life to discover:
who Charles was

why he became interested in nature

and how he made his revolutionary discovery.
Charles Darwin Day 2017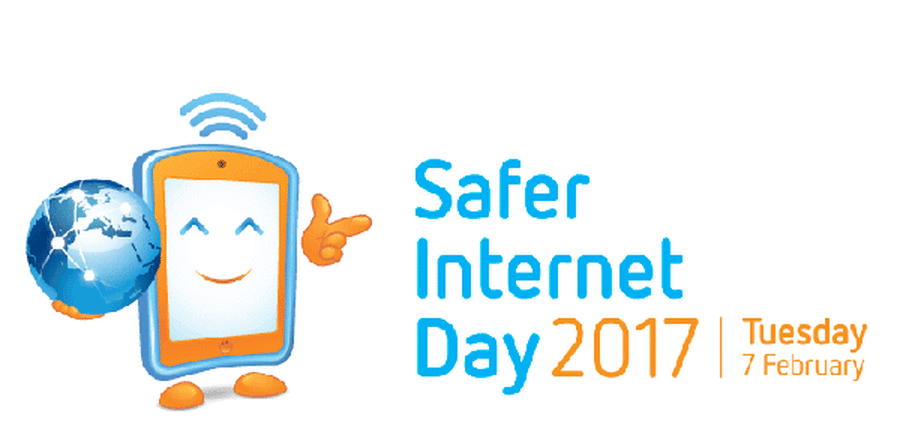 Safer Internet Day 2017 took place on Tuesday, 7 February 2017 with a theme of "Be the change: Unite for a better internet".
We explored how photos shared online can potentially stay there forever and may reach a wider audience than originally intended. We considered how photos may create an impression of our character and personality (online reputation) and we used this knowledge to develop strategies to help us decide if a photo/image is okay to share online or not.
The photographs below show us looking at images that have been shared online and we were amazed to discover that different people had different first impressions of the same image. Some were positive and some were negative. We concluded that it is very important to create a positive online reputation of ourselves.
Science Focus - Materials: Reversible Changes
We developed our understanding of reversible changes, including evaporating, filtering, sieving, melting and dissolving, recognising that melting and dissolving are different processes. We undertook the M&M challenge in which we demonstrated our understanding of these processes.

We also undertook comparative tests in which we investigated the factors affecting the rate of dissolving sugar. The pictures below show the results of different groups.
Geography Focus - Mighty Mountains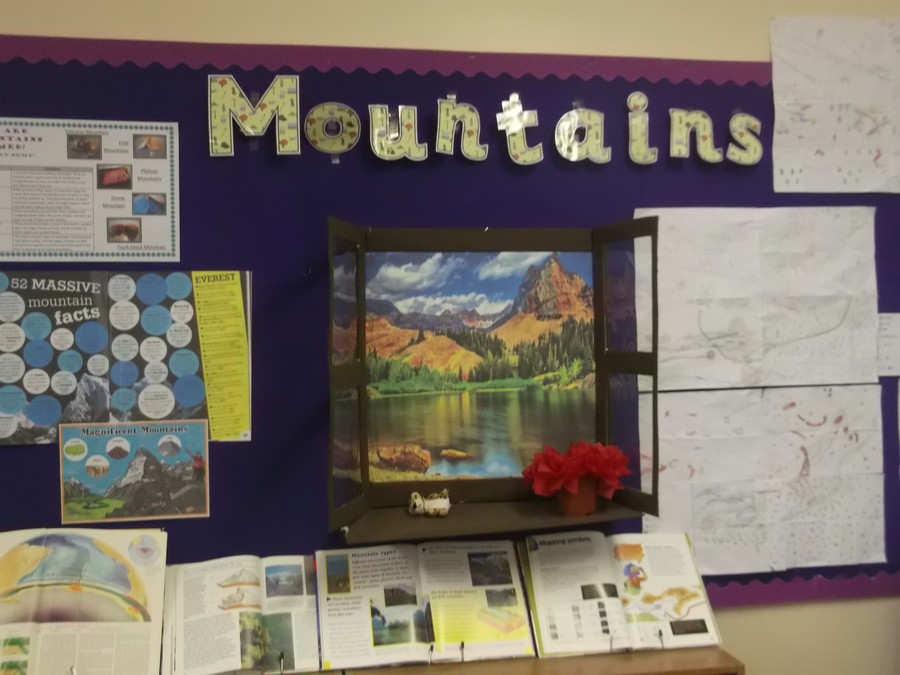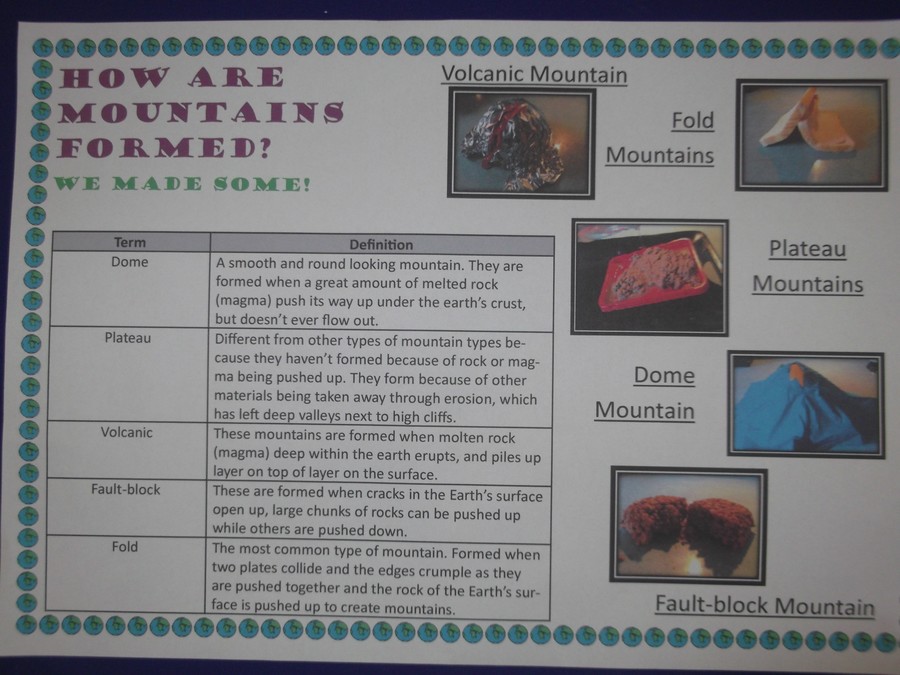 We identified mountain ranges on a world map and focused on the Alps to study. We explored a popular ski resort in the French Alps - Les Arcs and worked together in small groups to create a sketch map of the resort using our knowledge of mapping symbols and keys.
We found out about the different types of mountains - how they are formed and where they are located.
We used everyday materials to simulate how each type of mountain is formed:
Fold Mountains - we used two slices of bread which ,when pushed together, folded.
Fault-block Mountains - we used a chocolate crispy slab that represents the rocks in the earth's plates. We broke it in half and observed what happened to the 'rocks' in the middle.
Dome Mountains - using tissue paper and a balloon we stretched the tissue out and fed the balloon through a small hole. we carefully observed what it looked like as it broke through the surface.
Volcanic Mountains- Using tin foil and a bag with red icing in it, we released the icing through a small hole in the foil.
Plateau Mountains - we used blocks, a tray of sand and water. We slowly poured the water into the higher end of the sand tray and observed what happened, discussing how these mountains are formed by erosion.
Autumn 2 - Learning Journey
Enterprise Week
We developed our own business initiative, designing and making quality products to sell at our Christmas fair. The children gained a greater understanding of the world of work and how to make a positive contribution to the community we live in. They developed a wide range of enterprise skills, including: teamwork, communication, taking creative risks, problem solving and being financially aware.
We met with Mr Kevin Hindley - the CEO of Fluent Money. He talked us through how he got started, how he became so successful and gave us some fantastic advice and tips to help us start our own business.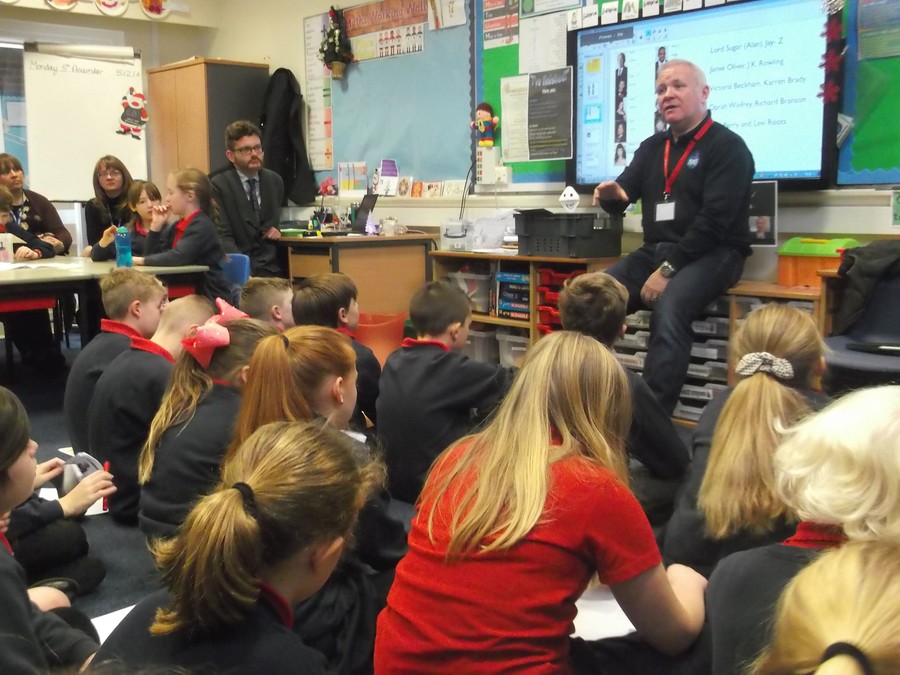 We evaluated our teamwork skills. In teams, the children were given spaghetti and a bag of marshmallows. They were challenged to construct a tower using only these resources. Each team was judged on the height of their towers and its ability to support itself.
At the end of the challenge, the children were asked to judge themselves on how well they worked as a team. They reflected on various team working skills so they could evaluate their strengths and weaknesses.
The children had many brilliant ideas for products. Eventually, we decided to focus on making festive animal treats. Based on our market research, we decided to make dog biscuits, cat biscuits, rabbit treats and, so as to widen our selling opportunities to those without a furry friend, bird feeders.
We were extremely lucky to be given donations of corn, meat dripping, cheerios, raisins and discounted packaging from the wonderful local businesses in our village. We were also very grateful to a parent who, with her son's help, made us a fantastic banner for our stall.
Of all the classes we made the most!! We made just over £170 PROFIT!! We were so pleased and have had so much fun along the way.
Autumn 1 - Learning Journey
History Focus - World War 2
We are developing our historical skills and finding out about events during World War 2 and how these affected different groups of people. We have examined a range of primary and secondary sources to find out about life in the past. We have made many links with the English Curriculum and have written some excellent newspaper articles which describe the bombing of St Paul's Cathedral during the Blitz. To celebrate National Poetry Day on the 7th October, we wrote poems of thanks from the soldiers who were trapped on Dunkirk's beaches to the ships that saved them.
Art Focus - Still Life, Cubism & Pop Art
When composing our still life, we tried to introduce the qualities that make an interesting arrangement. We considered the abstract structure of our arrangements: its rhythms and contrasts of line, shape, tone, colour, pattern, texture and form.
Bikeability
The children have really enjoyed gaining practical cycling skills and have developed an understanding of how to cycle on today's roads.
PE - Gymnastics Activities
We have been working on creating and performing paired sequences which include basic acrobatic balances (part-weight bearing balances, counter-tension and counter-balances).
Science Focus - Properties of Materials
Through their enquiries, the children have explored and compared the properties of a broad range of materials. They have asked questions and planned a way of finding out the answers. They have developed their skills in writing comparative conclusions using appropriate scientific language. When investigating thermal insulators and conductors, they have learnt that thermal insulation reduces heat flow. The children really enjoyed investigating the density of liquids. They were challenged to see how many separate colour layers they could make in their container.
Vision Day - 24th October 2016
We thoroughly enjoyed 'Vision Day'. Our class was tasked with creating a radio jingle that would encompass all the values that we felt are important in shaping our school for the future. This is what we came up with: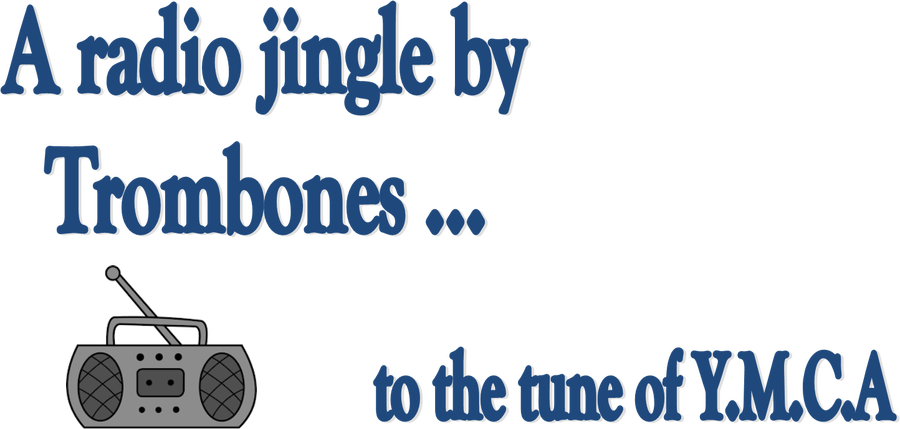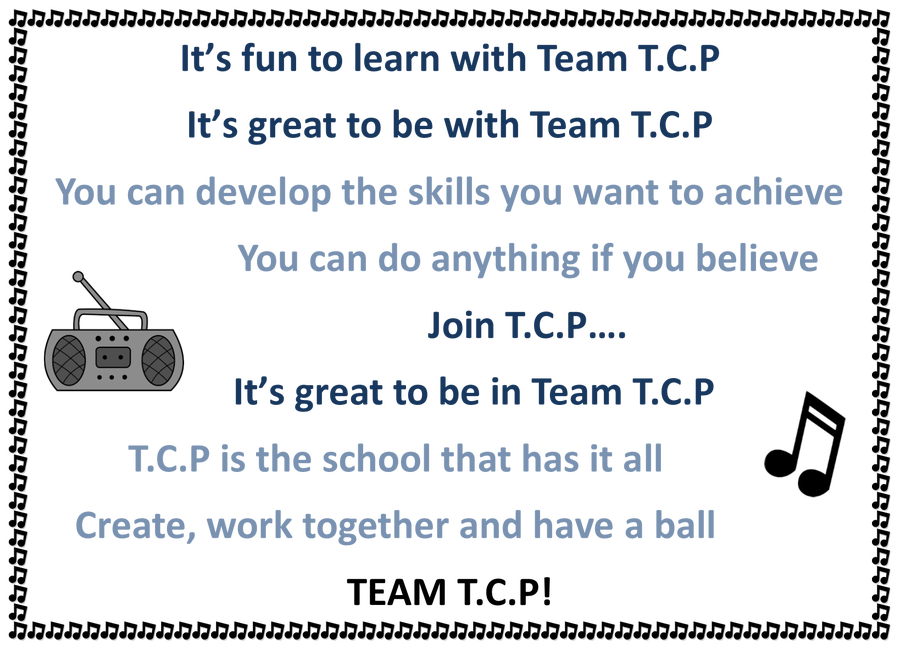 What we will be learning to do this year?
| Name | |
| --- | --- |
| Key Learning in Art and Design Years 5 and 6.doc | Download |
| Key Learning Computing Years 5 and 6.docx | Download |
| Key Learning in Design and Technology in Years 5 and 6.docx.doc | Download |
| Key Learning in Reading in Year 5.docx | Download |
| Key Learning in Writing in Year 5.docx | Download |
| Key Learning in Geography Years 5 and 6.doc | Download |
| Key Learning in History in Years 5 and 6.doc | Download |
| Key Learning in Languages Years 5 and 6.docx | Download |
| Key Learning in Mathematics - Year 5.docx | Download |
| Key Learning in Music Years 5 and 6.doc | Download |