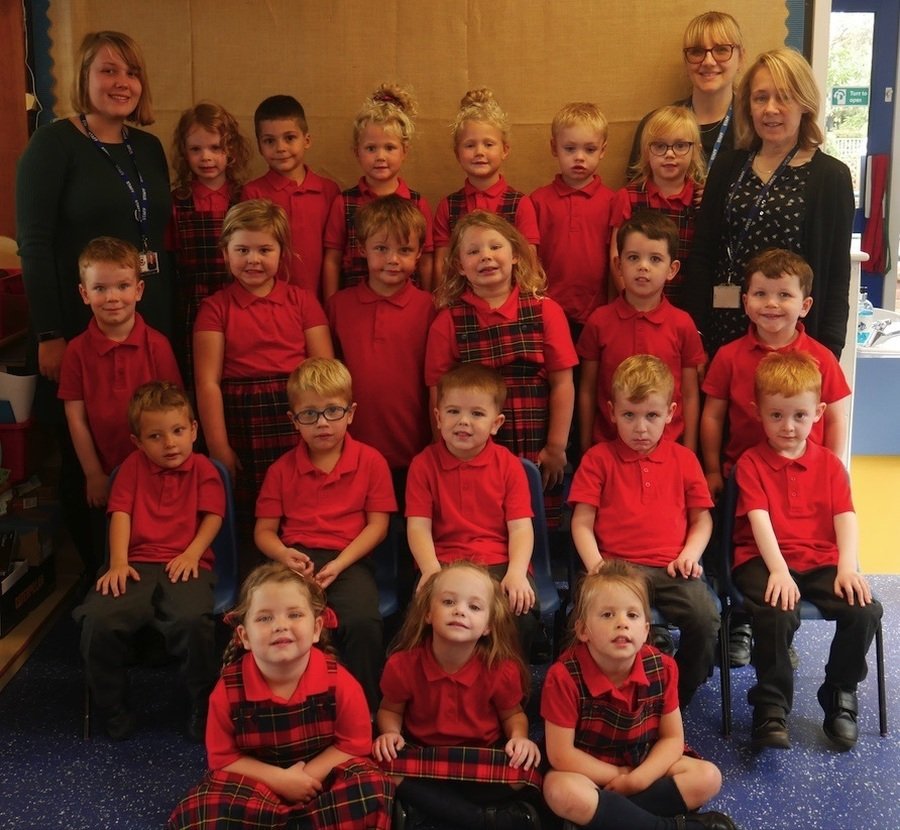 In Reception you will find the children in Violin class, you will also meet Mrs Russmann, Miss Latham, Miss Radcliffe and Mrs McCallum
The children in reception love to learn and we do it best through our play. We always have lots of opportunities to learn whether we are playing indoors or outside.
When we start in reception there are lots of things that we can't do...however, we quickly learn a new magic word...YET! "I can't fasten my coat...yet." Thanks to this brilliant word our brains are constantly growing.
To find out more about how your child will be assessed during their reception year click here to access the government Development Matters document. For our curriculum theme overview click here.
Newsletter
Each half term we produce a newsletter to keep you up to date on what's happening in Reception. Click here to access this half term's newsletter.
Mental Health Awareness Day
On Thursday 10th October the whole school celebrated Mental Health Awareness day. We came to school wearing something yellow in return for a £1 donation which was then given to Mind, a mental health charity.
During the day we learnt about ways to keep our minds and bodies healthy. We did Yoga, breathing exercises and played lots of physical and mental games. We also read a story called Ruby's Worry, which explained how worries get bigger if you try to ignore them, but get smaller if you share your worry with someone by talking to them. We had a wonderful day and now have lots of different strategies for if we feel sad, anxious or angry.
Who's the tallest?
In reception we wanted to find out who was the tallest member of our class. We tried lots of different ways of measuring; using string, cubes and a wall chart. We found the wall chart the most accurate, but we had great fun testing the other ways. At the end of the afternoon we all lined up from tallest to shortest.
Fun with Tizzy
In our computing lessons we have been learning how to use a mouse. We're all brilliant at swiping on a tablet or iPad but found using a mouse far more tricky. We have been using a programme called Tizzy's busy week to help us improve our skills - it's also been great for developing our fine motor skills!
Senses - touch
We had a great time learning about the sense of touch. Mrs Russmann made a special box that we could put our hands into without seeing what was in there. We then had to use texture words to describe what the object felt like. We had some amazing words such as squidgy, soft, smooth, bumpy and rough.
Senses - listening
In our theme lessons we have started learning about our 5 senses. We started off with the sense of hearing by making some listening ears and going outside to see what we could hear. We lay down and closed our eyes so that it sharpened our sense of hearing. We also played listening bingo with sounds such as a running tap, dropping coins, a zip and a hoover.
All aboard the big red bus!
On Monday 16th September we had a big red double decker bus come to school. It was very exciting as we got to eat our lunch on it! We had a yummy lunch of nuggets, crispy potatoes and beans, with orange or apple juice and ice cream for pudding. We even had three lovely Year 4 girls there to help us.