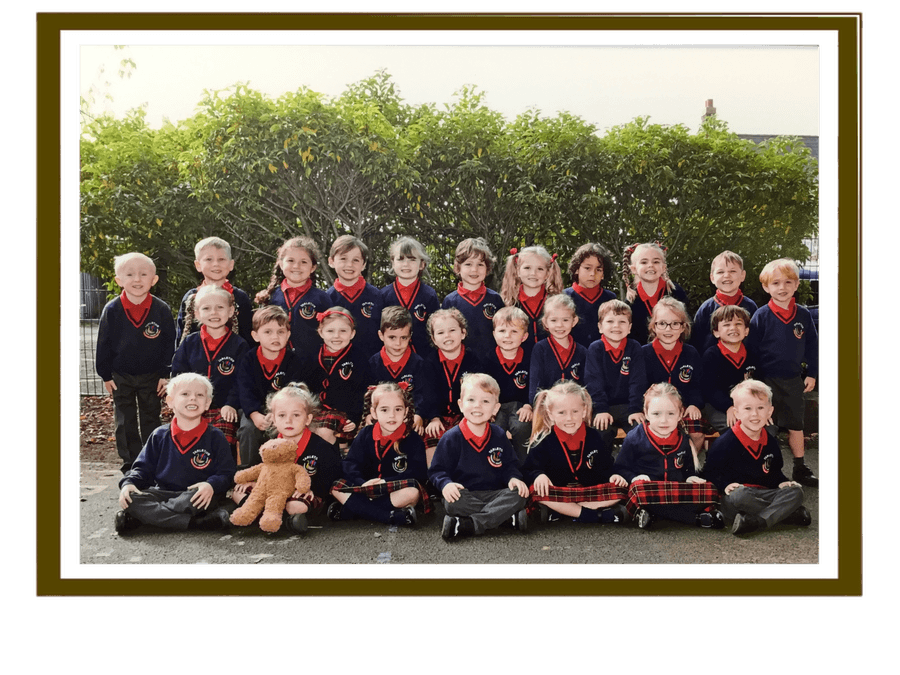 In Reception you will find the children in Violin class, you will also meet Mrs Russmann, Mrs Cookson, Miss Latham and Mrs Brown.
The children in reception love to learn and we do it best through our play. We always have lots of opportunities to learn whether we are playing indoors or outside.
When we start in reception there are lots of things that we can't do...however, we quickly learn a new magic word...YET! "I can't fasten my coat...yet." Thanks to this brilliant word our brains are constantly growing.
To find out more about how your child will be assessed during their reception year click here to access the government Development Matters document. For our curriculum theme overview click here.
Newsletter!
To find out more about what we will be getting up to in Violin Class each half term, please click here to access our newsletter.
Spring 2 - Traditional Tales
Our theme this half term is Traditional Tales. We will be exploring the language of traditional tales by acting them out, retelling them and hearing lots of different versions of them. We'll also be exploring materials through our theme work.
Pigs Houses!
The children were given a choice of different building materials to build a house for the Three Little Pigs. The houses needed to be both wolf-proof and waterproof. This is how we got on...
We even took a couple of videos of our houses being tested...
World Book Day 2022!
For World Book Day this year we looked at the book Here We Are by Oliver Jeffers. The children were encouraged to come in wearing a recycled, homemade or environment themed outfit.
Spring 1 - Winter!
Our theme this half term is Winter! We will be learning all about the season of winter, reading stories about animals that live in cold places and carrying out lots of icy experiments! We will also be learning about Chinese New Year this half term.
Science Day 2022!
We have had a very exciting day celebrating Science Day 2022. We attended the whole school assembly to launch the day and then returned to our classroom to take part in 3 different experiments. We made parachutes to slow our superhero toys down when falling from a height, tried to make play dough float and investigated the viscosity of a selection of liquids. We finished the day by testing our amazing parachute creations.
Chinese New Year!
This week we have been learning all about Chinese New Year. We have learnt all about the traditions and customs associated with it, found out about the Chinese Zodiac, learnt a new song, made lanterns and tried some Chinese food! It's been a super week!
More and fewer...
In maths we have been using dominoes to explore the concept of more and fewer. We had to choose a domino and say which side had more or fewer. Some children even used numicon to work out how many more or fewer there were on each side.
Autumn 2 - Colours and Celebrations!
Our theme this half term is 'Colours and Celebrations'. We will be learning about bonfire night, Diwali and the Christmas story. We will also be learning the basics of colour mixing.
Christmas!
This year for our nativity we performed our own version of 'We're Going on a Baby Hunt'. We sang a mixture of traditional and new songs, and the adults all absolutely loved it!
We also had great fun during our first Christmas dinner...
We also had our first Christmas party. We danced and played lots of party games. We even had some party food and a special visitor!
Colour Mixing!
We have been learning about primary and seconday colours in reception. We had great fun using teamwork and our hands to make secondary colours just using primary colours.
Diwali!
In RE this half term we have been learning about the Hindu festival of Diwali. We heard the story of Rama and Sita and how the festival of lights first came about within the Hindu religion. We then used clay to make our own Diyas lamps.
Autumn 1 - Bears!
Our theme this half term is 'Bears'. I can't wait to see where the children's' interests take us with this theme. Watch this space to see what happens next!
Halloween!
During our last week before the half term holidays, we have been celebrating Halloween. We've made pumpkins, mummies and pop-up ghosts, and best of all we dressed up in our Halloween costumes on the last day and had a spooky party!
Harvest Festival
In Reception we learnt about what Harvest festival is and why Christians celebrate it. We made bread and also made the word 'HARVEST' using fruit and vegetables from the local area.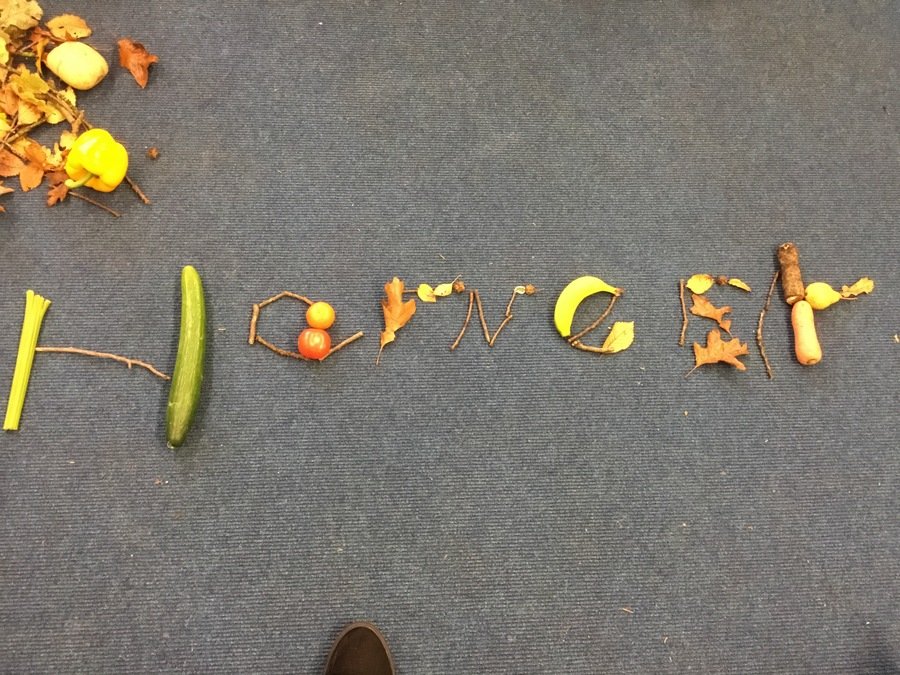 Countryfile Ramble
EYFS and KS1 took part in a Countryfile Ramble, raising money for Children in Need. We had a lovely time walking with our family members to Carr Lane Woods, we even saw some alpacas on the way!
Hello Yellow!
On Friday 8th October we celebrated Hello Yellow throughout school for mental health charity Mind. We all dressed in yellow, enjoyed being silly in the photo-booth and listened to a story called Kind. We then set up a classroom Kindness jar.
Teddy Bear's Picnic!
To launch the start of our 'Bears' theme, we had a Teddy Bear's Picnic! All the children brought in a teddy from home and we sat outside on blankets and had a picnic! We even sang a couple of songs; Teddy Bear's Picnic and The Bear Went Over the Mountain.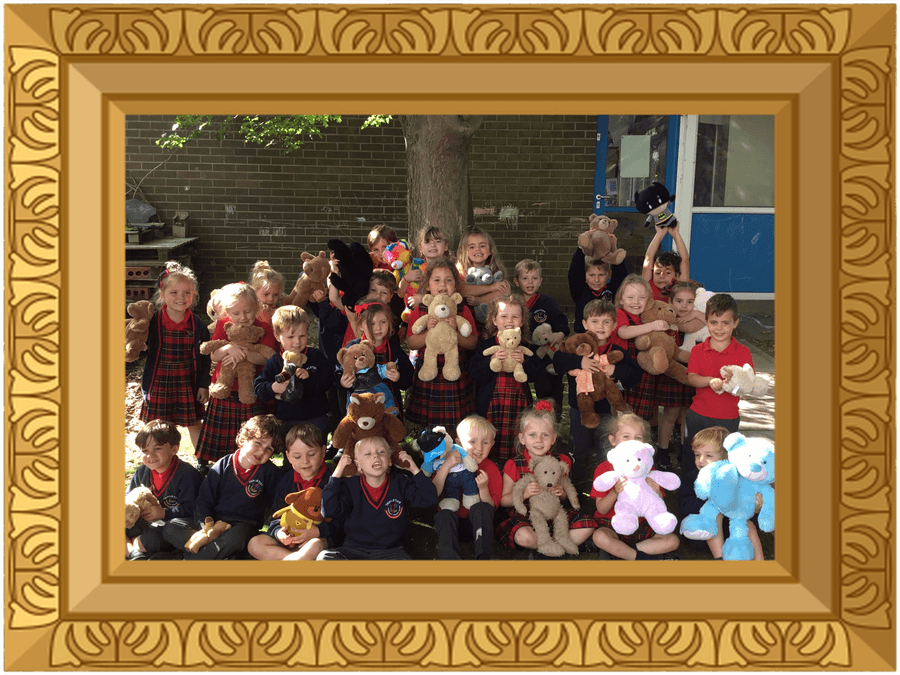 We really enjoyed our picnic, some of us even shared the food with our teddies!
Pandas!
As part of our Bears theme the children wanted to learn about pandas. They wanted to find out where they live and what they eat.
We've had great fun learning about them. We even made little panda cone heads!
We also found out that pandas are at risk of becoming extinct. We talked about what extinct means and why they are at risk.
We enjoyed watching some funny panda videos - they are such clumsy animals!